Air Duct & Dryer Vent Cleaning in Bowie MD
The most professional and experienced Air Duct Cleaning service in Bowie, MD. Bowie, being the perfect suburbia that it is, can have your home filled with pollutants in its air. Air Ducts and Vents can collect tons of dirt and debris that can pollute your air. We at Safe House are here to make sure we can keep you air clean!
We guarantee great service from our customer service and technicians! Call us today to schedule your appointment!
Bowie, MD, has a subtropical climate with hot, humid summers and mild to cool winters. A properly functioning HVAC system becomes crucial to maintain indoor comfort in such weather. Well-maintained air ducts and dryer vent systems are equally important for ensuring efficient air circulation and preventing energy waste. In this scenario, you need to hire experts for the perfectly working system at your property, and our HVAC, dryer vent, and air duct cleaning in Bowie, MD, delivers excellent service. Let's discuss everything in detail…
Benefits of HVAC, Air Duct, and Dryer Vent Cleaning in Bowie MD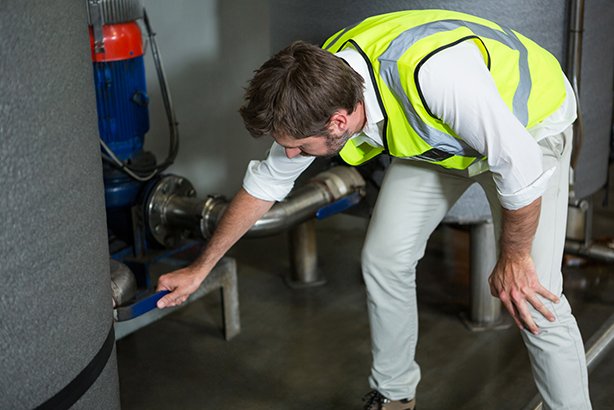 Preventing Health Issues by Enhanced Air Quality
Clean HVAC systems, air ducts, and dryer vents contribute significantly to enhanced indoor air quality. Over time, these elements stockpile dust, dirt, allergens, and other contaminants that circulate throughout the living or working spaces. Regular cleaning helps remove these harmful particles, preventing them from being dispersed into the air and reducing the risk of respiratory problems, allergies, and other health issues.
Prolonged Equipment Lifespan
Proper maintenance and cleaning of HVAC systems, air ducts, and dryer vents can extend their lifespan. Gathered dirt and debris cause unnecessary strain on the components, leading to wear and tear and potential breakdowns. Regular cleaning ensures the systems function smoothly, reducing the risk of major malfunctions and costly repairs.
Energy Efficiency Enhancement
Consistent upkeep and proper cleaning of HVAC systems, air ducts, and dryer vents can result in enhanced energy efficiency. When these components get clogged with debris, they demand more energy to perform effectively, leading to escalated energy consumption and elevated utility costs. By ensuring their cleanliness, the systems can operate at peak efficiency, lowering energy usage and effectively cutting down on expenses.
Deterrence of Mold Growth
Excess moisture in HVAC systems, air ducts, and dryer vents can create a favorable ground for mold growth. As mold spores spread through the ventilation, they can endanger the health of occupants. Regular cleaning eliminates moisture, preventing mold growth and promoting a healthier and safer living or working environment.
Why Choose Professionals for Air Duct & Dryer Vent Cleaning in Bowie, MD?
Unrivaled Skill and Knowledge
Trained technicians at air duct cleaning in Bowie, MD, possess the expertise and knowledge necessary to identify and address a wide array of issues, including dust accumulation, mold growth, and blockages. Their in-depth understanding of HVAC systems enables them to execute thorough and precise cleaning procedures, ensuring your property's air quality is at its best.
Cutting-Edge Equipment
Companies, including Safe House Air Duct & Dryer Vent Cleaning, invest in top-notch equipment specially designed to tackle even the most stubborn debris. High-powered vacuums, specialized brushes, and advanced cleaning agents work in tandem to eliminate contaminants effectively. Attempting a DIY approach with inferior tools may lead to incomplete cleaning, leaving pollutants to circulate in your living spaces.
Adherence to Industry Standards
You will feel relaxed when you hire proficient HVAC cleaning services like ours. We are familiar with NADCA (National Air Duct Cleaners Association) regulations and adhere to them while cleaning HVAC, air ducts, and dryer vents.
Time-Saving Convenience
Cleaning air ducts and dryer vents can be a laborious and time-consuming task. Professional services save you valuable time and effort, allowing you to focus on other essential aspects of your life while having peace of mind that the job is being done diligently.
3 Reasons for Choosing
Safe House Air Duct Cleaning

---
Certified and Insured
Here at Safe House, we make sure that every one of our technicians are licensed and insured!

---
Saves You Money
Having your Air Ducts and Dryer Vents Serviced will prevent any pricey repairs that your system/appliance may need if not maintained!
Our Air Duct Cleaning Services in Bowie MD
Safe House Air Duct Cleaning in Bowie MD is the best service for your needs, and you can find us on the most trusted service providers such as Google, Homeadvisor, Angie's List , Groupon and Yelp! We also service surrounding areas such as Capitol Heights, Crofton, Greenbelt , Silver Spring, Annapolis and Washington DC! About Our Services:
Air Duct Cleaning Services
If you are wondering why Air Ducts should be cleaned, wonder no more, the simple fact that dirty duct works means a dirty home should be enough. If your Air Ducts are not cleaned then more than likely you have funny odors, dusty scents and maybe even moldy smells circulating in your home. You might also find members of your family with difficulty breathing all because dirty Air Ducts accumulate allergens and irritants, that is why Safe House recommends getting an Air Duct cleaning every 3-4 years. The steps that we take to thoroughly clean your ducts are as follows, our team first does a complete inspection of both your system and ductwork to determine the extent of work that needs to be done. If for any reason our guys find any type of mold, fungus or bacterial growth, we provide specific sanitizing, mold remediation and disinfectant treatment in addition to the basic cleaning. Our cleaning method is made up of a two-part cleaning that we perform starting with introducing a rotary brush into your ducts knocking all of the dust, hard dirt and debris off the Duct Walls. Then we use a portable high pressure, HEPA-filtered vacuum to suck up everything knocked off with the brush and or anything residual that may have been left behind.
Dryer Vent Cleaning Services
Getting your dryer vents cleaned is just as important as getting your HVAC system and Airducts cleaned, this is because dirty or clogged dryer vents lead to household fires and they also lose efficiency when being used. To reduce the risk of fire hazards you should get your Dryer Vents cleaned at least once a year. What we do at Safe House to make sure we dislodge what ever may be clogging your Dryer Duct is a two part cleaning, we first introduce a Brush Drill Snake that goes down the full length of your Vent until the outdoor Exhaust, followed by our High pressure vacuum to suck up everything knocked off with the brush.
HVAC Unit Cleaning Services
For those of you that don't know what HVAC stands for or might not be aware of the importance of the cleaning of the HVAC system, here is a simple breakdown. HVAC stands for Heating, Ventilation and Air Conditioning, in other words the HVAC system is the ductwork in your home responsible for distributing the hot and cold air through your home as well as ensuring there is proper ventilation. With that being said, I think we can all agree that having these systems cleaned regularly is very important because having fresh, purified indoor air to breathe everyday is priceless. Our technicians take pride in making sure that the air quality in your home is exceptional, with over 18 years of experience and knowledge in HVAC system cleaning we here at Safe House guarantee great customer service and real results. Once we have knocked the excess lint, dirt and dust out of your systems using one of our brushes we then proceed to vacuum it all up ensuring absolute cleanliness in both the air flowing through your home and your HVAC system. To sum this all up, contact Safe House Services to handle your HVAC system, Air Duct or Dryer Vent cleaning needs. If you're looking for superlative customer service, real results and well cleaned ductworks call us today! Rest assured that we will leave you with clean, odorless and germs free air quality.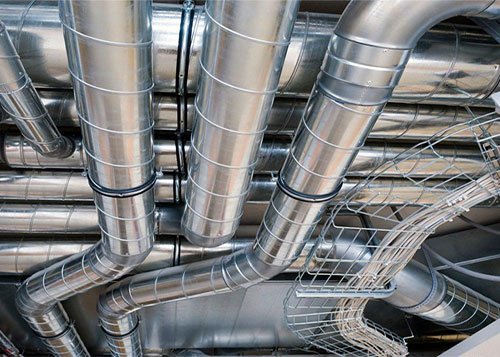 Commercial
We also provide our air duct services for commercial properties. We'll make sure that you'll be breathing clean and fresh air again in your workspace.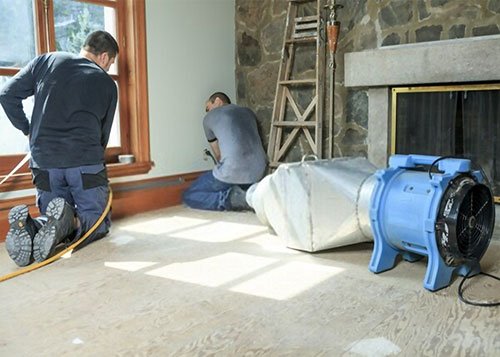 Residential
Here at Safe House Air Duct Cleaning, we want to ensure that you and your family are able to enjoy fresh and clean air. The last thing that you need are contaminants that get in the way of your comfort and health.
Get In Touch To Receive Our Best Promotions For Air Duct Cleaning Services In Bowie MD!
---
We proudly service the following Zip Codes in Bowie, MD!
20717 20718 20715 20716 20719 20720 20721