Air Duct & Dryer Vent Cleaning in Washington D.C.
Here at Safe House Air Duct Cleaning, we offer great deals and a presidential experience. We are honored to be in the capital of our great country and only offer the best service!
We make you our top priority!
From hot & humid summers to cold winters with occasional snowfall, Washington DC, the USA capital, has been graced with diverse weather changes throughout the year. With such weather variations, the importance of an efficient HVAC becomes evident for maintaining the perfect atmosphere indoors. If you neglect the cleaning services for years, then it might end up with dust build-up, bad odor, and mold growth. Their proper working ensures better indoor air quality and odor elimination, preventing mold growth or potential fire hazards. There are many situations that raise the requirement for HVAC, Air duct, and Dryer vent cleaning services in Washington, DC, such as;
Homes with pets that shed copious amounts of hair and dander.
Allergy and asthma-prone families.
After home renovations or remodeling projects.
Before moving into a newly constructed home.
Following water contamination or damage to a home or HVAC system.
Households with smokers.
If you have any of these reasons, go ahead and schedule an appointment with Safe House
Benefits of HVAC, Air Duct, and Dryer Vent Cleaning in Washington, DC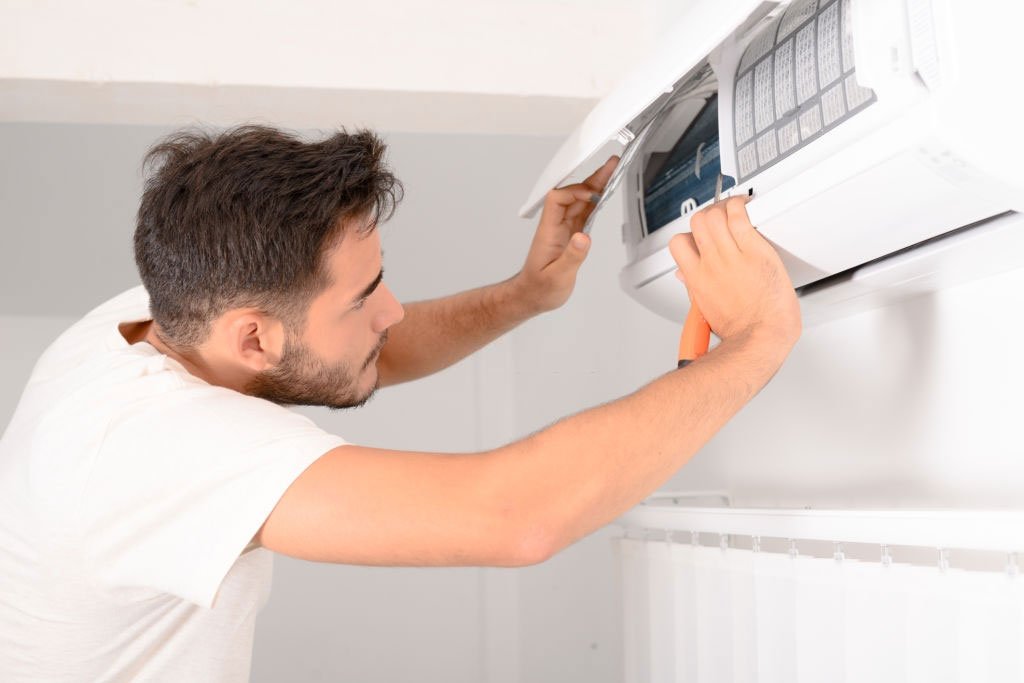 Odor Elimination: Freshening Up Your Space
Over time, HVAC systems and air ducts can accumulate unpleasant odors from cooking or mold growth. A professional will care for all lingering and stale odors in your home, leaving it fresh and inviting.
No More Dust Build-Up: Better Place for Allergy Sufferers
Dust, pollen, and pet hair can easily get trapped in air ducts, aggravating allergy symptoms for sensitive individuals. A thorough cleaning or better air quality ensures allergen reduction, creating a healthier environment for those prone to allergies. This lets you enjoy every season's beauty without worrying about sneezing and itching.
Improved Airflow: Coziness and Comfort
Having clogged air ducts or vents in your home will result in uneven heating or cooling. The HVAC, Dryer vent & air duct cleaning services in Washington, DC ensure unobstructed airflow, delivering consistent temperatures and enhanced comfort in every corner. No matter what the weather is outside, just enjoy the inside comfort with proper ventilation.
Energy Efficiency: Cost Saving
Removing dirt and debris from air ducts and dryer vents results in consuming less energy, leading to cost savings on your energy bills. Also, cleaned systems operate more efficiently, ensuring optimal airflow and temperature regulation.
Mold Growth Elimination: Protect Your Property
Over time, air ducts can become a breeding ground for mold and mildew due to moisture and debris buildup. Professionals remove all these harmful contaminants, preventing mold spores from circulating in your property. So, eliminating mold growth safeguards your loved ones' health and preserves your property's integrity.
Costs of HVAC, Air Duct, and Dryer Vent Cleaning in Washington, DC
Maintaining clean and efficient HVAC, air ducts, and dryer vents in Washington, DC, are essential for a comfortable and safe property. There are several factors that can affect the cost of these services, including:
Size and Complexity: Larger homes or complex duct systems require more cleaning time and effort, impacting the overall cost.
Accessibility: Difficult-to-reach air ducts or dryer vents necessitate additional equipment and labor, which automatically require higher costs.
Level of Contamination: Extensive debris, mold, or lint buildup signifies additional costs as more time and specialized equipment are needed for the cleaning process.
Number of Vents and Registers: Your property's total number of vents and registers can contribute to the overall charges of the cleaning services.
Why Choose Professionals for Air Duct & Dryer Vent Cleaning in Washington DC?
Expertise and Experience
Professionals possess technical knowledge and experience in air duct and dryer vent cleaning in DC, ensuring thorough and effective results.
They understand the complexities of different HVAC systems and dryer vent configurations to provide tailored solutions.
Follow NADCA (National Air Duct Cleaners Association) Guidelines
Guarantees safe and compliant procedures for homeowners.
Minimize risks and hazards during the cleaning process.
Time Saving, High Work Efficiency
Trained experts efficiently handle the cleaning process, allowing you to focus on other priorities without the hassle and saving you valuable time.
Cleaning experts deliver high-quality results by working efficiently with specialized knowledge and advanced equipment. 
Proper Equipment and Techniques
Their high-powered HEPA-filtered vacuums and cleaning tools, such as rotational brushes, efficiently extract dirt, allergens, and mold, enhancing indoor air quality.
Professionals for air duct cleaning in Washington, DC, are experienced in techniques to reach deep within air ducts and vents, removing hidden debris and contaminants.
Reasons for Choosing
Safe House Air Duct Cleaning

---
Amazing Customer Service
You are as important as the president! We make sure you feel that way with our customer service representatives!

---
Certified & Insured
Safety is our main focus! All of technicians are licensed and insured for your safety and theirs!
Our Air Duct Cleaning Services in Washington D.C.
Safe House Air Duct Cleaning is one of the best reviewed companies in Washington D.C. and you can find us on the most trusted service providers such as Google, Homeadvisor, Angie's List and Groupon. Founded on July 16, 1790, Washington, DC is unique among American cities because it was established by the Constitution of the United States to serve as the nation's capital. We are honored to be of service in our great nation's capital! We are also honored to be able to service other local areas such as Bethesda, Bowie and Silver Spring About Our Services:
Air Duct Cleaning Services in Washington D.C.
Some Things That Are Happening In Your Air Ducts: - Substantial quantities of mold growth within the heating ducts or present on other parts of your home's HVAC system. - Pests such as mice, rats or insects have infested portions of the duct system. - Excessive amounts of dust or debris clog the duct system and release dust or debris into the home through the vent registers when the system operates. These factors can be dealt with our Air Duct Cleaning Service!
Dryer Vent Cleaning Services in Washington D.C.
If there's one appliance most homeowners rely on to get chores done, it's the clothes dryer. Don't let your dryer become a fire hazard because it's not cleaned regularly and properly. When your dryer vent system can't exhaust properly, it overheats and can threaten your home, health and safety. Homeowners may notice certain signs that signal the dryer vent is blocked by debris and needs to be cleaned: - Clothing does not dry completely after a normal drying cycle - A musty odor is noticed in the clothing following the drying cycle - Clothing seems unusually hot to the touch after a complete drying cycle - A visible sign of lint and debris is noticed around the lint filter for the dryer
HVAC Unit Cleaning Services in Washington D.C.
The heating and cooling produced by air conditioners and heat pumps is based directly on the temperature/pressure relationship of the gas inside the system. The changing of the gas to a liquid, liquid to gas, and circulation of it is what ultimately impacts the air temperature in your home. Any changes in the required temperature/pressure relationship will adversely affect the efficiency and function of the system. If an air conditioner or evaporators coils get clogged, it changes the amount of airflow over those coils which is used to help control the evaporation and condensation of the refrigerant, in turn causing its efficiency to drop. The air filter plays a very important role in this as well since even with clean coils, if the air cannot pass through the filter properly, it has the same effect. Basically saying, clean your HVAC Unit because it is beneficial to you and your home.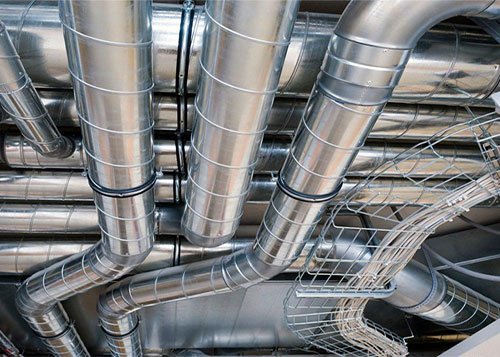 Commercial
We also provide our air duct services for commercial properties. We'll make sure that you'll be breathing clean and fresh air again in your workspace.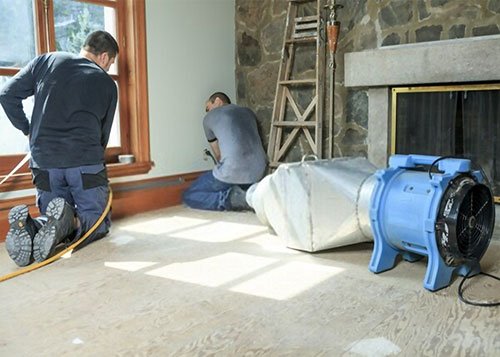 Residential
Here at Safe House Air Duct Cleaning, we want to ensure that you and your family are able to enjoy fresh and clean air. The last thing that you need are contaminants that get in the way of your comfort and health.
Get In Touch To Receive Our Best Promotions For Air Duct Cleaning Services In Washington D.C. !
---
We proudly service the following Zip Codes in Washington D.C.!
20001 20002 20003 20004 20005 20006 20007 20008 20009 20015 20016 20017 20023 20024 20030 20035 20036 20037 20038 20039 20040 20041 20045 20046 20010 20011 20012 20013 20018 20019 20020 20022 20026 20027 20029 20032 20033 20042 20043 20044 20047 20049 20050 20051 20055 20056 20057 20052 20053 20058 20059 20062 20063 20066 20067 20070 20071 20075 20076 20080 20081 20090 20091 20060 20061 20064 20065 20068 20069 20073 20074 20077 20078 20082 20088 20097 20098 20201 20204 20206 20202 20203 20207 20208 20212 20213 20214 20215 20218 20219 20222 20223 20227 20228 20232 20233 20210 20211 20216 20217 20220 20221 20224 20226 20229 20230 20235 20237 20240 20241 20245 20250 20238 20239 20242 20244 20251 20254 20262 20265 20266 20268 20289 20299 20306 20307 20317 20318 20260 20261 20270 20277 20301 20303 20310 20314 20319 20350 20355 20375 20330 20340 20370 20372 20389 20394 20395 20401 20402 20380 20390 20392 20393 20403 20404 20407 20408 20411 20412 20415 20416 20405 20406 20409 20410 20413 20414 20417 20418 20421 20422 20423 20424 20427 20428 20429 20431 20419 20420 20425 20426 20433 20434 20437 20439 20442 20444 20453 20456 20468 20469 20500 20501 20435 20436 20440 20441 20447 20451 20460 20463 20470 20472 20502 20503 20504 20506 20507 20508 20509 20505 20510 20511 20521 20522 20523 20526 20527 20530 20531 20534 20535 20538 20539 20542 20543 20515 20520 20524 20525 20528 20529 20532 20533 20536 20537 20540 20541 20544 20546 20549 20551 20547 20548 20552 20553 20557 20558 20565 20566 20572 20573 20577 20578 20579 20580 20586 20554 20555 20559 20560 20570 20571 20575 20576 20581 20585 20590 20591 20593 20594 20597 20599