Commercial HVAC Unit Cleaning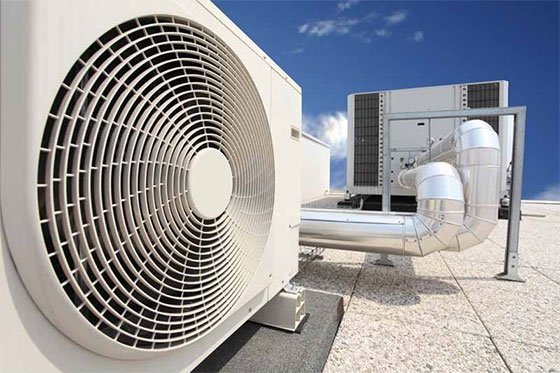 We're barreling towards the end of the first quarter of the year. With so much to be done at work, it is important for everyone pulls their weight in your business. Efficiency and productivity are a must, and your office appliances are expected to function in the same way too.
But while your workmates are doing their job properly, there might be a silent deterrent to their full productivity. The culprit is unlikely: a durty HVAC unit.
Your HVAC unit is in charge of the cooling, heating, and ventilation in your office. This means that if it does not do a good enough job, your working environment will be compromised. With the cold crisp remainder of winter still in the air, you definitely want to have this addressed right away. Come spring, make sure that your air conditioner and ventilation are ready to ward off the heat and allergens too. So, keep your office environment a happy and safe place to be in by having your HVAC unit inspected and cleaned right away.
Call Safe House Air Duct Cleaning for thorough commercial HVAC cleaning services today. To know more about what we offer and how you can benefit from our services, keep on reading.
1. You'll save your business money
The problem with a clogged and dirty HVAC system is that they need to work harder to function properly. Your system will then work on full drive to maintain a comfortable temperature for you. The result: more energy expenditure that translates to a higher utility bill.
If you agree that maintaining a comfortable temperature doesn't have to be so expensive, then we're here to help. Save money on your electricity bill by enlisting our services today.
2. Breathe more easily in your workplace
Dust, dander, molds- you can bid goodbye to all of these with a professional clean-up on your HVAC system. We'll make sure that you enjoy quality air in the office or in your place of business. After all, we know just how difficult it is to maintain productivity with your lungs that can barely process all the dirt and contaminants in the air.
Take comfort in the workplace more seriously with our services, give us a call today.
3. Secure the safety of your personnel
In the coming months, you'll be up against seasonal allergens and other toxins. This means that your employees will be calling in sick left to right. Or worse, you could get sick in the coming months too. For sure, this will set you back on your office's productivity, so why not do something about it now? With our help, you'll be able to enjoy a clean and toxin-free environment.
4. Your office will smell much better
Ever notice that musty smell that wafts the air as you step into your office? You may have chalked that as part of your work experience already. But the truth is that there is still a lot to be done about that. The smell might be from the molds or the mildew in your HVAC unit, and we can clean that too.
Safe House Duct Cleaning: Commercial HVAC Unit Cleaning Services
We understand the need for a safe and clean working environment here at Safe House Duct Cleaning. We the proper experience, ample training, and top-of-the-line tools, we can help you clean out your HVAC system in no time. Take a look at some of the services we offer here:
Furnace cleaning
Your furnace can easily get clogged by dirt and grime. By helping you unclog your furnace, we'll clean out its components to keep it running smoothly. Make sure that your furnace is working efficiently with our Furnace Cleaning service.
Blower Cleaning
Secure the longevity of your HVAC units with our Blower Cleaning service. We'll clean up the blades and all the nooks and crannies for you.
Coil Cleaning
Coils can be difficult to clean, but we're here to help you out. We'll remove dirt and debris stuck to your coils right away. Unclog your coils and have your equipment running properly again with our help.
Choose Safe House Air Duct Cleaning for Your Commercial HVAC Cleaning Needs
We don't just wipe away the dirt and debris from the components of your HVAC system. We make sure that we do a thorough job by vacuuming the vents and cleaning up its coils. By working with us, you can bank on great service, honesty, and a job well-done.
We have polished our HVAC cleaning technique to an art. We make sure that our customers are always satisfied with our work and that they enjoy fresh, clean office air. If you want the same for your place of business, then we'll be glad to assist. Contact us for your HVAC system cleaning needs right away! We will inspect your building and get to work right away, book your appointment now!