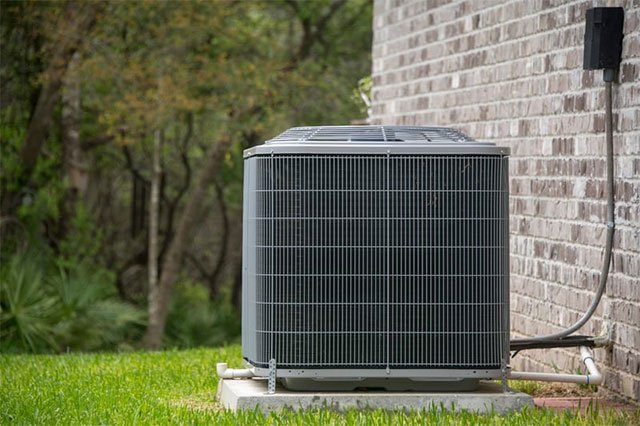 The HVAC unit is a central air system that dwells outside. Hence, you might notice that your HVAC unit picks up dust on a fast pace.
With a cleaner HVAC unit, you should instantly notice a major improvement in air flow into the system. Safe House
Air Duct Cleaning
can get your HVAC unit cleaned and take care of the issues that derive from it getting dusty and dirty.
Gear up for warmer weather with our services today. Get to know our services and how important cleaning central air unit is.
The Importance of HVAC Cleaning
Just so we're all on the same page, let's get started by defining HVAC first. HVAC is an intricate system of ducts that is in charge of the heating, cooling, and ventilation in your home. Although not always top-of-mind, this system makes sure that the air is circulated properly in your home. The problem here, however, is that this system is prone to getting dusty and dirty often. With dust, dander, and even mold in its ducts, you will soon have your home circulating these contaminants with no way of escape.
To continue enjoying an efficient system of heating and cooling, make sure that your HVAC system is clean at all times. This includes cleaning air conditioner unit to remove microbial growth and dust in your home.
How else can you benefit from a professional HVAC cleaning service? We've listed the top reasons why you should have your air conditioning ducts cleaned.
1. Your electricity bill will be significantly reduced
The thing about dirty ac coil is that it forces your air conditioning unit to work harder. When this happens, more energy is required for your unit to work. Further translation, your bill in the coming months will be higher if you don't get your ac unit cleaned.
So, consider our services as an investment and save money on your electricity bill in the long run. Call us today for cleaning central air conditioner.
2. Enjoy cleaner indoor and outdoor air
Whether you need our outdoor or indoor ac unit cleaned, you'll be able to enjoy better quality air from it. Here at Safe House Air Duct cleaning, we put a premium on the health of our clients. This is why we offer cleaning for your ac unit to remove dirt and other contaminants trapped inside it. To enjoy our cleaner air in and around your home, give us a call today!
3. You can say goodbye to allergies and sickness
Today, you're combatting dampness, next season you'll be up against allergens. When will you and your family ever get to enjoy fresh and clean air without getting sick? Well, with our services, you'll be able to say goodbye to allergies no matter the season. You'll be able to enjoy your time at home and not have to worry about the toxins being blasted through the air conditioner.
4. Your home will smell fresher
Ever notice that musty smell whenever you turn on your air conditioner? No, that's not normal and you should have that fixed right away. Chances are, that musty smell is caused by molds trapped in the coils of your AC unit. Enlist our help for a cleaner and healthier air in your home.
Safe House Duct Cleaning: Get to Know Our Services
Here at Safe House Duct Cleaning, we do more than just cleaning outside ac unit so you can enjoy quality, cool air. With the right tools and a trusted foaming ac coil cleaner, we'll clean up your HVAC system in no time. Take a look at the services that we offer to our clients:
Cleaning air handler coils
When we talk about air conditioner maintenance, one important component to clean is your air handler coils. Air handler coils are in charge of blowing the air straight to your ductwork system. It literally handles your air to deliver it to you through the vents in your home. Of course, if your air handler has grime and dirt settled in it, the cooled air will be contaminated. You then will be breathing in toxins that are present in the air. You can easily avoid this by enlisting our help. With the right equipment and top-notch ac coil cleaner, you'll be enjoying cool and clean air in no time. We use only the best outdoor and indoor ac coil cleaner that we trust, so count on thorough professional work.
Trane evaporator coil cleaning
Cleaning outdoor ac unit is part of our expertise. We are well-versed in most ac models, including Trane units. It is quite difficult to avoid dirt and dust that may have gathered in your air conditioning unit. This is why your compressor and condenser coils may be in need of cleaning. Our technicians do a professional job of making sure that all the components of your ac unit are cleaned inside and out. This way, your air conditioner will be humming efficiently and properly all throughout the warmer months.
Clean ac coils inside
We don't just clean the coils of your ac to make it look better. We also do it, whether inside or outside, to make sure that your unit runs like a well-oiled machine. So call us today and ask us how we can assist you in cleaning your ac units.
Why Hire Safe House Air Duct Cleaning for HVAC Cleaning Needs
HVAC cleaning is not just about wiping the ducts and vents in your home. A thorough job includes cleaning all the other components, including the ac coil most of all. This is because even just one dirty component will just contaminate all the other components. To make sure that your system is working properly, we'll clean the coils and every component in your HVAC system.
Why choose us as your HVAC cleaning service provider? Right off the bat, we make sure that you get:
● Quality service
You can expect efficient and great results from a group of professional technicians here at Safe House Air Duct Cleaning.
● Quick response
We know how important quality air circulating in your home is. The last thing that we want to happen is for you to breathe in stale and contaminated air. So, we make sure to respond to your messages as soon as we can.
● Friendly crew
Lastly, we like to establish a friendly and professional relationship with our customers. Our services are carried out by a team of efficient workers who put a premium on good work.
Your HVAC unit is more than just the vents and the ducts that circulate the air around your home. It is the little components that make up a healthy HVAC system too. So, whether you need assistance in cleaning the entire HVAC system or just its components, you can count on us. Our services are rooted in experience, expertise, and training to deliver the best possible results to you.
Need help in preparing your HVAC system for warmer days ahead? Contact us at Safe House Air Duct Cleaning today!