Commercial Dryer Vent Cleaning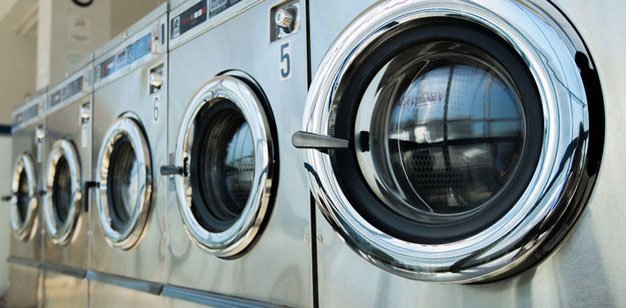 True enough, your clothes dryer is considered as one of the most useful appliances at home. But it's even more important now with a business like yours. But here's the thing: your business may be lucrative, but you have a fire hazard in your midst. Yes, your dryer is a fire hazard, this is why you need its dryer vent cleaned regularly.
With frequent use, lint and debris can gather inside your dryer, making it susceptible to catching fire. Make sure this doesn't happen to you with commercial vent cleaning brought to you by the people trusted in the industry, Safe House Air Duct Cleaning.
Why do you need commercial vent cleaning?
The importance of regular dryer vent cleaning can range from your safety to saving energy. Let's explore some of the top reasons why you should hire professionals to do regular maintenance.
1. Your dryer will work faster
Noticed how your trusted dryers now dry clothes longer? That's probably because of the grime and lint buildup in its system. Help keep your dryers run like new by having the dryer vents cleaned on a regular basis. Trust us, your customers will thank you for it too.
2. You'll be more at ease
All this talk of fire hazard will have you constantly on your toes. Relax and let Safe House Air Duct Cleaning take the load off your problem. You won't have to worry about fire, and not even so much as overheating your dryer, again.
3. You'll save more on electricity
A problematic dryer will expend more energy than a fully-functioning one. Not only will your dryer go through more cycles in the dryer, but it will work on overdrive. And you know what more used-up energy means: your utility bills will skyrocket. Keep it economical with a clean commercial dryer vent.
4. Your employees will work more comfortably
Happy employees are good for the business. And so, the last thing that you want to do is to leave them cooped up in a laundry area that feels excessively hot. A faulty dryer vent will overheat and make the room feel like a sauna in no time. Don't leave your employees to work shifts in an overly hot room. Make your company a good place to work in by at least making them feel comfortable as they work.
Safe House Air Duct Cleaning: We Offer Commercial Dryer Vent Cleaning Services
Vacuum Cleaning
A clogged dryer vent not only reduces your appliance's tool efficiency, but it becomes a potential fire hazard too. Here at Safe House Air Duct Cleaning, we'll remove every lint, dust, and debris that has settled in your dryer vent. We'll do this with the help of a commercial vacuum cleaner. Say goodbye to lint build-up and dusty filter traps with our help.
Rotary Brush Cleaning
Of course, it's not just enough to vacuum out the loose dust and debris from your dryer. We will make sure that grime and stubborn dirt will be removed from the crevices of your machine too. Our thorough technicians and the top-of-the-line cleaning tools will get the job done properly and quickly. This service involves the use of cutting edge technology that will have your dryers gleaming and clean in no time.
Bird Guard Replacement
We also remove old bird guards and install new ones. We'll make sure that your vents exteriors are secured, and that no critter will be able to enter through it. Of course, bird guards aren't just there to ward off birds. This is also a crucial component in your dryer that allows lint and other particles to exit through the vents. With Safe House Air Duct Cleaning, we'll replace your bird guard and clean its surrounding area.
Sanitizing Dryer Vent
Dryer vent cleaning is more than just vacuuming off the lint and debris in the vents. With our help, you can say goodbye to dirt, molds, bacteria, and other viruses in your dryer too. We have the expertise and know-how to safely remove every unseen hazard in your dryer vents. Plus, we'll sanitize it thoroughly so that you and your customers will be free of these floating particles.
The Safe House Air Duct Cleaning Advantage: Service from the Professionals
With our help, you can reap the full benefits of a professional commercial dryer vent cleaning service. Our clientele involve spas, salons, groomers, hospitals, laundromats, daycare, and senior care facilities, and so much more! Whatever your industry may be in, we'll be here to offer our services to you.
Still not sure if we're the right fit for your dryer cleaning needs? Here are just some of the ways that working with us can benefit you and your business:
1. A thorough job and quality service
We have technicians who have an equal amount of experience and training. With them, you can rest assured that the risk of fire caused by a dirty dryer vent is significantly reduced. You'll not only keep your business safe, but you'll be saving serious bucks on energy expenditure too.
2. Utmost honesty
We carry out our services with integrity and honesty. If any component is in no need of clean-up, we'll tell you so. We believe in a job well done, and we do not upsell unless we feel you'll benefit from it.
3. Top of the line technology
We are absolute nerds over the latest tools and equipment in the dryer vent cleaning industry. And so, you can expect us to use the best tools and cleaners that we trust. We have the means and the capabilities to ensure that your dryer vents are properly cleaned and sanitized.
Give Safe House Air Duct Cleaning a call today!
We love nothing more than extending our services to our fellow entrepreneurs. With our commercial dryer vent cleaning services, we'll have your dryers spick and span in no time.
Give your dryers a break and have them inspected and cleaned by the professionals right away. Send us a message or drop a call to schedule your appointment with us at Safe House Air Duct Cleaning!