Air Duct Cleaning & Dryer Vent Cleaning in Crofton, MD
For the past decade, Safe House Air Duct Cleaning has been servicing the city of Crofton, in Anne Arundel County, Maryland. Crofton, MD is known for its likeability. Crofton, MD was named in Money magazine as one of the "100 Best Places to Live" in the United States both in 2007 and in 2011.
Safe House Air Duct Cleaning also provides services to the cities nearby of Bowie, Glenn Dale, Odenton, and Gambrills . Crofton, MD hosts two stunning golf courses, a perfect town for some golf lovers. Crofton is also known for White's Hall, the birthplace of the famous Johns Hopkins, the entrepreneur whose greatest legacy is the funding of the Johns Hopkins University. The well-known Hopkins family holds much history in the Crofton area, residing for 270 years in the area, occupying more than 1,000 acres of land. The White's Hall is a monumental house established in the late 1700s and stands near the corner of Riedel Road and Johns Hopkins Road. Our technicians work tirelessly to guarantee the most satisfactory exclusive air duct cleaning service in Crofton, MD. Call us today to find out more about why our air duct cleaning service is right for you!
3 Reasons for Choosing
Safe House Air Duct Cleaning in Crofton, MD

---
The Best Price
Having your Air Ducts and Dryer Vents Serviced will prevent any pricey repairs that your system/appliance may need if not maintained!

---
Allergen levels
each year, the average house collects 40 lbs of dust, dirt, and allergens! This pile-up adds weight to your ducts and pollutes the air you breathe with irritants like dust mites. According to the EPA indoor levels of dust mites are higher than outdoor levels.

---
Licensed & Insured
All of our technicians are licensed and insured! Each tech is very professional, and will inspect each system to let you know which service is needed.
Our Air Duct Cleaning Services in Crofton, MD
Do you want to ensure healthy and fresh air for your family members and business employees? When was the last time your air ducts were serviced? The National Air Duct Cleaners Association (NADCA) recommends that all air ducts be serviced because all air duct systems become filled with dirt over time! Do you suffer from asthma? Do you have any pets? Did you recently conduct construction? We specifically recommend the service for those suffering from allergies, asthma or other respiratory issues for these conditions are especially sensitive to allergens that could be living in your ducts. In addition to dirt and dust, other airborne contaminants in your system can serve as a breeding ground for mold, bacteria, fungus, mildew and other pathogens. These combined contaminants can cause irritation for those who suffer from allergies, asthma or other respiratory issues and will be especially sensitive to air quality. Any contaminants that accumulate in your ducts should be removed before they make it into your home. Luckily, maintaining a system free of pathogens is easy with frequent air duct cleaning. We at Safe House would be delighted to be your service on a regular basis for both your home and your office. Call us today to schedule to ensure your house is providing you with the healthiest air possible! About Our Services:
Crofton, MD Air Duct Cleaning Services
Are your ducts filled with excessive dust, dirt, or mold? Do you suffer from sinus infections, allergies, or asthma? Did you know that ducts with build-up can affect the air you breathe in? The air you breathe in can make pre-existing health conditions worse. We want you to be healthy and safe. Let us come take care of cleaning your air vents for you! Our technicians use the most updated and advanced equipment to remove all of the build-up in your air duct system. For our service, no preparation is needed. Our technicians will assess your vents and take care of everything for you. We offer several packages, both standard, and deep cleaning options, recommending whichever option works best for your air duct system. Call us today to see which package suits best for you!
Crofton, MD Dryer Vent Cleaning Services
Is your dryer acting up and taking more than one cycle to dry your clothing? Have you noticed excessive amounts of lint landing on your clothing? Has your dryer experienced any moisture in the vent from recent flooding? Are you an owner of a pet hospital or a hair salon? We can clean your residential and commercial dryer vents for you straightaway! Give us a call today! Servicing the dryer vent is also a safety measure because lint is highly flammable and when it clogs your vent, the dryer becomes much hotter, increasing the risk of a fire developing in your home. Safe House Air Duct Cleaning offers our dryer vent service to help you protect your family and employees
Crofton, MD HVAC Unit Cleaning Services
Safe House Air Duct Cleaning offers HVAC unit cleaning to ensure efficient operation of your HVAC system. In addition, having your HVAC serviced will increase your system's longevity. We take care of you at Safe House Air Duct Cleaning, properly removing dust, debris and mold that decreases the efficiency of the HVAC's ventilation system in your home or office. Many of our customers opt for our exclusive package of U.V lights to be installed. U.V lights have been proven to prevent future mold growth, kill active viruses, bacteria and mold. Talk to us at Safe House Air Duct Cleaning about U.V lights today!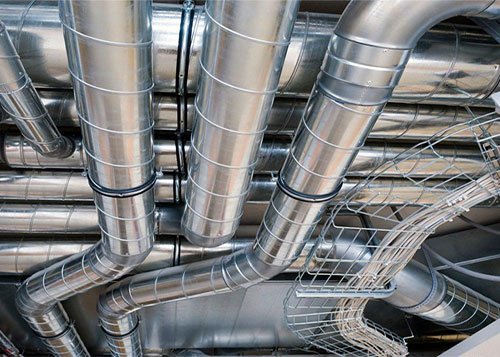 Commercial
We also provide our air duct services for commercial properties. We'll make sure that you'll be breathing clean and fresh air again in your workspace.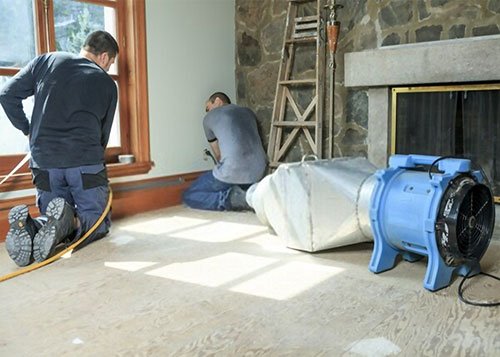 Residential
Here at Safe House Air Duct Cleaning, we want to ensure that you and your family are able to enjoy fresh and clean air. The last thing that you need are contaminants that get in the way of your comfort and health.
Get In Touch To Receive Our Best Promotions For Air Duct Cleaning Services In Crofton, MD !
---