Air Duct Cleaning & Dryer Vent Cleaning in Gambrills, MD
Many individuals agree to settle in Gambrills, Maryland to enjoy the nice rural environment of Anne Arundel County. Many choose Gambrills because of the close access and ease to get to Baltimore city. For those who desire to avoid the hustle and bustle of a busy city like Baltimore, Gambrills is an optimal choice of residence. Safe House Air Duct Cleaning has been proudly servicing Gambrills for the past decade. Please take advantage of our specials and promotions for vent cleaning! Don't let another season go by without having your air ducts, dryer vents, and HVAC units serviced.
Do you have reason to suspect mold or mildew in your HVAC unit? Do you notice any peculiar odors surfacing in your home? Do you suffer from asthma? Our technicians are fully trained to be able to provide thorough cleaning with full sanitization to kill any bacteria within your HVAC unit. The cleaning of your HVAC unit will ensure healthy and clean air to be circulating in your home.
3 Reasons for Choosing
Safe House Air Duct Cleaning in Gambrills, MD

---
You Have Pets
Pet owners know that pet fur is easily airborne and builds up quickly in the nooks and corners of a home. Air ducts are no different, except for the fact that too much fur build-up can be damaging to the performance of an HVAC system. If you are a pet owner, getting your air ducts cleaned could mean improved performance.

---
Your Air Vents Are Emitting Dust
If the dust build up in your air ducts has gotten to the point of emitting particulate into your home, you are ready for an air duct cleaning. This is a sign that the build-up has gotten so bad that the fans must push dust out of the air ducts in order to keep air flowing, which decreases the efficiency of your HVAC system.

---
Your Home Is Old and the Ducts Have Never Been Cleaned
If your home is over 5-10 years old and the air ducts have never been cleaned, it is likely that something has made its home up there after extended use by you or previous owners. Get your air ducts cleaned to make your HVAC system and air quality like new!
Our Air Duct Cleaning Services in Gambrills, MD
To promote the air you are breathing in to be fresh and clean, we highly recommend our air duct cleaning service. Maintenance of your air duct system is essential. In this cleaning process, all the build-up accumulated within your air duct system is removed. Our technicians work efficiently, backed with a decade of experience to competently clean to remove the build-up of dust, dirt, mold and debris in your air duct system. We also service nearby Severna Park, Odenton, Crownsville, and Crofton
Gambrills, MD Air Duct Cleaning Services
Our expert technicians at Safe House Air Duct Cleaning are qualified to offer a supreme performance, servicing your ducts. Having your air ducts cleaned will improve the air quality flowing through your home and office space. We pride ourselves at Safe House Air Duct Cleaning on servicing our customers in the most honest and transparent manner. We sincerely want you to be wary of scammers. The National Air Duct Cleaners Associations (NADCA) website warns potential customers from companies that attract you with low-cost pricing and come out to your home adding on additional fees, claiming that you have mold in your system when in fact you do not. We play by the rules at Safe House Air Duct Cleaning. If there is no mold, we perform a standard dry cleaning that will be fully sufficient for your air duct system's maintenance. We provide flat-free pricing over the phone and never would add on additional fees without running it by the customer first. Call us today to find out about our specials for this week!
Gambrills, MD Dryer Vent Cleaning Services
We can save you both the worry and the hassle by taking care of this integral service for you! It is scary to note that many house fires are caused by dryer vents. This is due to the highly flammable lint. We recommend our customers in Gambrills to get this service annually and would be happy to be your regular provider! Safe House Air Duct Cleaning proudly services all dryers, both residential and commercial. So if you are a hairdresser or veterinarian, we got your big dryers covered. Let us help you today! Call us at 888-878-1373 for more information!
Gambrills, MD HVAC Unit Cleaning Services
Are your energy bills skyrocketing in both your home and office? Servicing the HVAC unit has been shown to decrease monthly energy bills. We can clean and rid that layer of dust and dirt on your coils. In addition, we would be happy to install U.V lights which have been shown to prevent mold growth from occurring. These preventative measures you take will always be cheaper than purchasing an entirely new HVAC unit. Let us help you today from having to pay so much! Call us at Safe House Air Duct Cleaning today!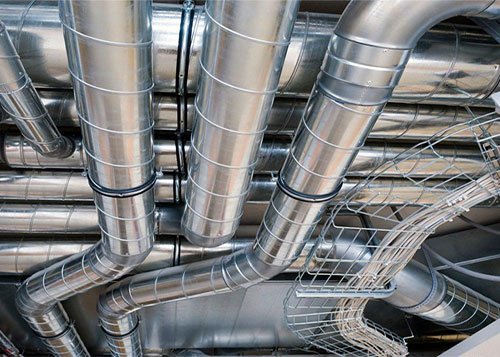 Commercial
We also provide our air duct services for commercial properties. We'll make sure that you'll be breathing clean and fresh air again in your workspace.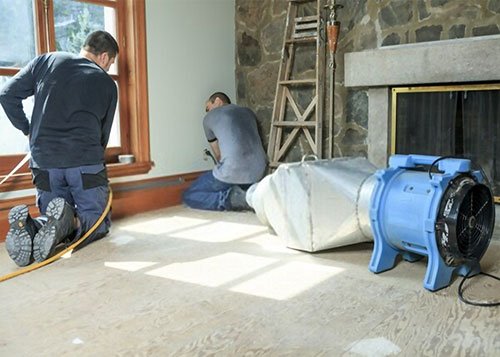 Residential
Here at Safe House Air Duct Cleaning, we want to ensure that you and your family are able to enjoy fresh and clean air. The last thing that you need are contaminants that get in the way of your comfort and health.
Get In Touch To Receive Our Best Promotions For Air Duct Cleaning Services In Gambrills, MD !
---