Air Duct Cleaning & Dryer Vent Cleaning in Crownsville, MD
Are you looking for services that are safe, quick, and easy in Crownsville, MD? You have come to the right place! Just like our name Safe House gives us away. It is our sincerest mission to maintain the safety of your houses and businesses. Safe House Air Duct Cleaning in Crownsville, Anne Arundel County, Maryland is here to serve you.
We at Safe House Air Duct Cleaning will not disappoint our customers, both residential and commercial owners in Crownsville . We present top air duct cleaning services to improve your air quality, health, and air duct system!
3 Reasons for Choosing
Safe House Air Duct Cleaning in Crownsville, MD

---
The Best Price
Having your Air Ducts and Dryer Vents Serviced will prevent any pricey repairs that your system/appliance may need if not maintained!

---
Allergen levels
each year, the average house collects 40 lbs of dust, dirt, and allergens! This pile-up adds weight to your ducts and pollutes the air you breathe with irritants like dust mites. According to the EPA indoor levels of dust mites are higher than outdoor levels.

---
Licensed & Insured
All of our technicians are licensed and insured! Each tech is very professional, and will inspect each system to let you know which service is needed.
Our Air Duct Cleaning Services in Crownsville, MD
The National Air Duct Cleaner's Association (NADCA) claims that all homeowners and commercial owners take care of this because all vents get dirty. We are happy to answer any and all questions servicing both homeowners and commercial property owners. Call us at Safe House Air Duct Cleaning today!We, at Safe House Air Duct Cleaning, care about your safety and know that air duct cleaning and dryer vent cleaning often fall to the sidelines. We are here to remind you just how vital these services are for the safety of you and those around you! We also service several nearby towns like Edgewater MD , Crofton MD and Gambrills MD! Call us today to get our services in Crownsville, MD! About Our Services:
Crownsville, MD Air Duct Cleaning Services
Our technicians at Safe House Air Duct Cleaning are supported by ten years of knowledge specializing in cleaning the supply vents and return registers, residentially and commercially. We offer a personalized service, giving you the time necessary to answer all of your questions, while at the same time conducting the service quickly because we know just how busy life can get! Having your air ducts serviced produces a healthier home environment. Much dirt, dust, mold, and debris can become accumulated in the vents, affecting the air you breathe. The infestation of mold or mildew can occur in the air ducts for a variety of reasons, including experiencing recent flooding in the home and pipes bursting. The United States Environmental Protection Agency (EPA) especially recommends that your air ducts get serviced immediately in the event of a mold problem. Contact us today to get your air ducts cleaned straightaway!
Crownsville, MD Dryer Vent Cleaning Services
Many individuals consider cleaning their dryer vents themselves, we are not here to tell you can't, we are just here at Safe House Air Duct Cleaning to make your life easier by shortening your already busy to-do list! We can take care of this vital service for you quickly and efficiently! Our technicians at Safe House Air Duct Cleaning strongly suggest this service annually to prevent house fires. Fires can start from the dryer vent due to the flammability of the lint in the dryer vent. We urge you to make dryer vent cleaning a top priority! Leave it to us at Safe House Air Duct Cleaning to take away your lint and dirt right away! You will not even remember we were there, leaving no mess behind us. We offer competitive cheap pricing, sold together with packages combined with our air duct cleaning service. Call us at Safe House Air Duct Cleaning today to find out more!
Crownsville, MD HVAC Unit Cleaning Services
HVAC units are expensive and time-consuming to purchase. At Safe House Air Duct Cleaning, we can save you the headache by increasing your unit's lifespan. Regular maintenance of your HVAC unit will decrease the event of any problems arising where your HVAC unit breaks down. We can eliminate the build-up of dust, dirt, and debris that can get in the way of the blower, and coils. Call us today to ensure your HVAC unit is in good hands so it can last a long time!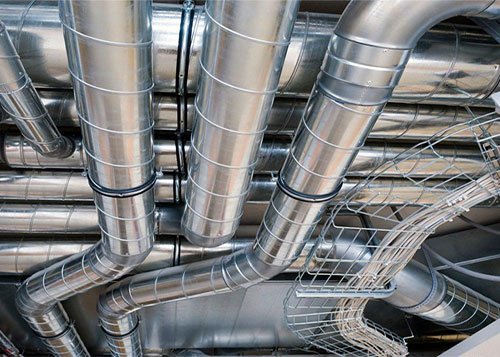 Commercial
We also provide our air duct services for commercial properties. We'll make sure that you'll be breathing clean and fresh air again in your workspace.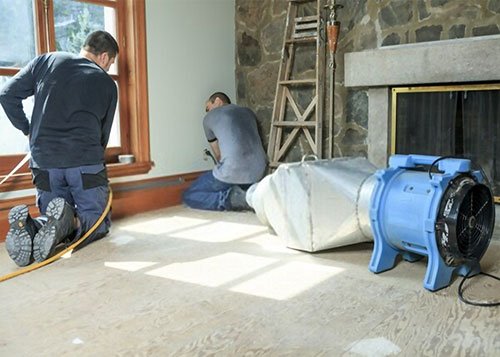 Residential
Here at Safe House Air Duct Cleaning, we want to ensure that you and your family are able to enjoy fresh and clean air. The last thing that you need are contaminants that get in the way of your comfort and health.
Get In Touch To Receive Our Best Promotions For Air Duct Cleaning Services In Crownsville, MD !
---
Crownsville, MD
21032, 21401