Air Duct & Dryer Vent Cleaning in Capitol Heights MD
We at Safe House take Air Duct Cleaning very seriously. We have been in business for many years and have serviced many Air Ducts systems! Living in the historical and diverse town of Captiol Heights is an amazing experience. Safe House wants to make sure it stays amazing by keeping your homes and offices clean and healthy.
Our various services guarantee clean and quality air that will keep you safe and happy! Our customer service will respond to your call in no time, and our experienced and licensed technicians will be there as soon as possible! Call today to get some more information and schedule an appointment!
Why Choose
Safe House Air Duct Cleaning?

---
Amazing Customer Service
Safe House Air Duct Cleaning takes customer service seriously! You are our prioroty and we want to make sure this experience is as easy as possible!

---
Reliable Service
Our team wants to make sure you experience is as seamless as possible. Our customer service will make it quick and easy to book an appointment and our techs will even notify you when they are on the way!
Our Air Duct Cleaning Services in Capitol Heights MD
Safe House Air Duct Cleaning is the most reliable service in Capitol Heights MD. We take care of your family and employees by servicing your Air Ducts & Dryer Vents. We also ensure that we take care of your friends in surrounding towns and cities like Bowie and Fort Washington
We want to make sure that we can elongate the lifespan of your system and clean out any dust and debris in your vents. About Our Services:
Air Duct Cleaning Services
The air ducts in your home provide a very important function. They circulate the air from your heating and cooling system into and out of each room, which allows for consistent interior comfort regardless of the season. In fact, all of the air in your home circulates through the ducts multiple times a day. The air cycling through your ducts is the same air that completely fills your living environment…and it is the same air that you and your family breathe. As such, you want this air to be as clean as possible. Air Duct Cleaning refers to the removal of dust and contaminants within the ductwork. This includes the supply and return air ducts as well as the registers and diffusers in each room. Powerful vacuums whisk away all dust and debris, preventing it from re-circulating throughout the home. Why Cleaning Your Air Ducts Is Important and Beneficial: - Creates a Cleaner Living Environment: Having your air ducts professionally cleaned reduces the dust that would otherwise circulate throughout your living space, landing on your furniture, your bedding, basically everywhere. Fortunately, a thorough air duct cleaning reduces the amount of interior cleaning and dusting necessary to maintain a hygienic home. - Reduces Allergens and Irritant: In addition to dust, air ducts frequently contain harmful contaminants and micro-organisms. These include pet dander, bacteria, pollen, mildew, mold spores, and similar toxins. People who suffer from allergies, asthma, and other respiratory problems are particularly sensitive to these airborne particles. A periodic air duct cleaning promotes healthier living, otherwise the dirty air in your home just keeps re-circulating over and over. - Removes Unpleasant Smells and Odors: Pets, household cleaning agents, paint fumes, mold, tobacco use and even food preparation all contribute to stale smells in the air ducts. Every time the furnace or air conditioner is running, these odors will repeatedly flow through the house. Even an accumulation of dust and dirt over the years can lead to a musty scent coming from the ductwork. A detailed cleaning of the air ducts removes all odor trapping particles, resulting in a fresher smelling home.
Dryer Vent Cleaning Services
As your dryer vent becomes clogged, drying time gradually increases. While you may not notice the extra few minutes at first, the drying cycle will continue to take longer as the vents become more clogged until you eventually have to run a second cycle in order to dry clothes completely.If you're spending extra time to dry clothes completely due to a clogged dryer vent, you can bet you're also spending extra on utilities. Extended or extra drying cycles also mean your clothes will be subjected to more wear and weathering. Some of the reasons to clean your dryer vent are: -Moldy, Lint-Ridden Clothing: A clothes dryer with a dirty vent will impact the quality of your drying experience in several ways. First off, a dryer with a clogged vent is going to take longer to dry fabrics. As a result, a load that's set for an hour will be damp when the cycle is over. Furthermore, a backed-up vent will result in greater lint accumulation regardless of how often you clean the lint trap. -Unusually high utility bills: Conservative estimates maintain that an average dryer will use at least $0.75 worth of electricity during a standard drying cycle. A dryer with a dirty or clogged vent can take twice as long to achieve acceptable results. This means that a typical household will waste at least $100 on electricity in a year. Even if the padded utility bill doesn't concern you, the needless carbon emissions should. -Fire Hazards: According to the National Fire Protection Agency, anywhere from 15,000 to 18,000 structure fires are caused by dirty dryer vents every year. Lint buildup alone is a disaster just waiting to happen. Even something as harmless as static electricity can quickly spark a massive conflagration under the right circumstances. Overworked dryers that are close to the edge due to clogged vents can easily blow a circuit and start an electrical fire.
HVAC Unit Cleaning Services
A professionally maintained HVAC system will last longer, break down less frequently and run more efficiently than one that is not. And all of those things will save you money in the long run, making a routine maintenance visit once a year well worth the investment. Call Us Today To Find Out More Information!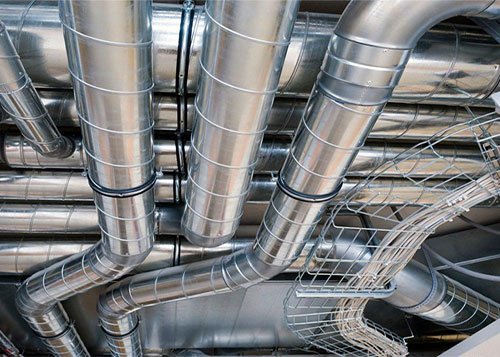 Commercial
We also provide our air duct services for commercial properties. We'll make sure that you'll be breathing clean and fresh air again in your workspace.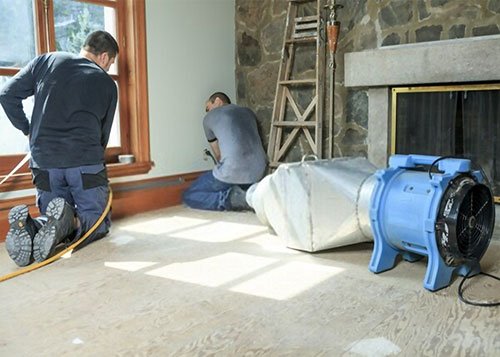 Residential
Here at Safe House Air Duct Cleaning, we want to ensure that you and your family are able to enjoy fresh and clean air. The last thing that you need are contaminants that get in the way of your comfort and health.
Get In Touch To Receive Our Best Promotions For Air Duct Cleaning Services In Capitol Heights MD!
---
We proudly service the following Zip Codes in Capitol Heights, MD!
20731 20743 20790 20791 20799