Air Duct & Dryer Vent Cleaning Gaithersburg MD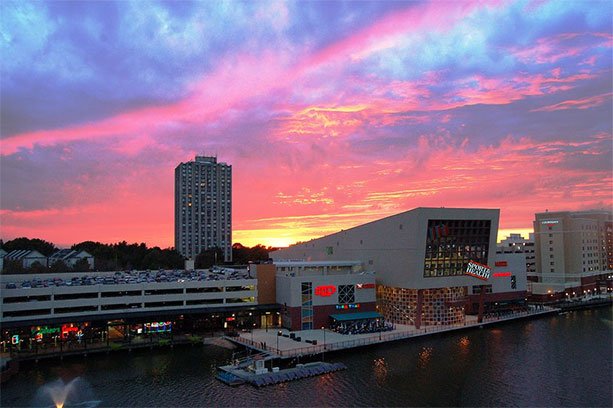 Gaithersburg is a town in Maryland with a population of 67,417. Gaithersburg is a part of Montgomery County and it's considered as one of the best places to live in Maryland.
For the last decade, Safe House has been proudly serving Gaithersburg MD and the surrounding areas such as Clarksburg, Damascus, Germantown, Rockville, Potomac and Derwood.We have cleaned the air ducts and dryer vents in many homes and apartments over the years. Our customers satisfaction is our number one priority. That is why all of our technicians are trained and skilled and also certified. Our goal is to provide our customers high quality service. Our experts are always ready to serve you and your lovely home.
If you choose to work with us, you're in good hands. We take our service very seriously. Each of our specialists loves explaining our clients on the cleaning processes that they perform. We provide our air duct, hvac and dryer vent cleaning services both for homeowners and for commercial properties.
As with any business owner, you want everything in your company to run properly. From your workers to your equipment and your processes, efficiency is always key to a successful business. This also means that you should take the cleanliness of your commercial property more seriously.
Benefits of HVAC, Air Duct, and Dryer Vent Cleaning in Gaithersburg, MD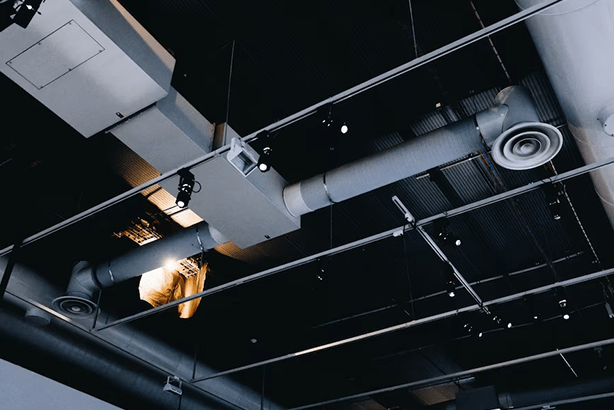 Enhanced Heating and Cooling Performance
Do you want to step inside your home on a hot summer day where a poor air conditioning system greets you? Or during a chilly winter evening when your heating system fails to offer the desired warmth? No, nobody wants that! Here the role of regular HVAC cleaning comes; regular cleaning ensures that your system operates at peak performance, evenly distributing cooling or warm air around the space. When air ducts are clean, air flows freely, and the system doesn't have to work as hard to maintain your desired temperature, leading to a more comfortable living environment year-round. Clean air ducts also mean that your HVAC system operates more efficiently, helping you save on energy costs.
Improving Indoor Air Quality
Over a period of time, dust, allergens, pet dander, and pollutants accumulated within the HVAC system and air ducts, causing poor indoor air quality. This accumulation, in turn, results in causing health issues such as allergies, respiratory problems, and even worsening asthmatic symptoms. Therefore, by investing in air duct cleaning in Gaithersburg, MD, you can reduce these airborne particles and breathe healthy air.
Get Rid of Dust Build-Up
The accumulation of dust is everywhere, including your HVAC system and air ducts. As the dust particles circulate, they settle on surfaces, making your home look untidy even after cleaning. Routine cleaning prevents dust from continuously recirculating, keeping your living spaces cleaner.
Noise Reduction
Are you tired of the loud, clanky sound of the HVAC system that disrupts your home peace? The reason behind this unwanted noise is the clogged and dirty components present in the system. Professional duct cleaning in Gaithersburg, MD, eliminates debris and ensures smooth functioning, reducing disturbing noise overall.
Why Choose Professionals for Air Duct & Dryer Vent Cleaning in Gaithersburg, MD?
Follow NADCA Guidelines
Hiring professionals who adhere to the guidelines set by the National Air Duct Cleaners Association (NADCA) is essential for cleaning services. By doing so, a secure and compliant cleaning procedure is guaranteed. Following these standards minimizes potential risks and hazards, safeguarding both the property and the occupants. Homeowners can have peace of mind, knowing that the cleaning process is carried out with the utmost care and with an adherence to safety protocols.
Use of Advanced Cleaning Equipment
The professionals for air duct & dryer vent cleaning in Gaithersburg, MD, are equipped with specialized and advanced equipment, such as HEPA-filtered vacuums, rotary brush snakes, etc., which effectively remove dust, debris, and contaminants from your air ducts and dryer vents. This professional approach ensures optimal performance of HVAC systems, reduces energy consumption, and promotes a better environment, making it a worthwhile investment.
Great Efficiency and Time Saving
Attempting to clean the air ducts without proper expertise and equipment can be time-consuming. Experienced technicians, known best methods to tackle various duct systems, ensuring thorough cleaning without wasting time. They not only complete the job on time but also offer satisfactory results in the end.
Air Duct Cleaning Services in Gaithersburg MD
Airduct cleaning is the process of cleaning out your home's duct system. When you choose Safe House Air Duct Cleaning you can rest easy knowing you have hired an experienced company.
Molds, mildew, dander, dust, pollen, dander, these are allergens that cause asthma and other respiratory problems. With professional duct cleaning, you'll be able to say goodbye to these airborne particles. You and your family will be able to enjoy fresh and clean air.
Dryer Vent Cleaning Services in Gaithersburg MD
It is possible to clean your dryer vent by yourself but only if it has a short duct. If you have a long dryer duct, it is best to call the professionals.
Our skilled technicians have been cleaning many dryer vents through the years and they will be happy to clean it for you and to ensure that your dryer vent is totally cleaned, no matter in what condition it was.
HVAC Unit Cleaning Services in Gaithersburg MD
When it comes to HVAC Unit Cleaning, we do more than just cleaning outside ac unit so you can enjoy fresh, cool and clean air. With the right equipment and trusted foaming ac coil cleaner, we will clean up your HVAC system quickly.
We proudly service the following Zip Codes in Gaithersburg, MD!
20878 20882 20898 20899 20877 20879 20883 20884 20885