Air Duct Cleaning & Dryer Vent Cleaning in Clarksburg, MD
Safe House Air Duct Cleaning is here to ensure proper upkeep of all of your air ducts, HVAC units, and dryer vents in Clarksburg, MD. We know just how important home improvement is to the upkeep of your home and office space. Clarksburg, MD, in Montgomery county, is found in close proximity to the cities of Germantown, Montgomery Village, and Gaithersburg. Clarksburg is home to a number of aesthetically pleasing hiking trails. There are several small playgrounds and sports fields found in the city. Families can easily get respite from the daily grind at local campgrounds and community pools. The parks in the area include Little Bennett Park, Black Hill Regional Park, and Ridge Road Recreational Park. The variety of farms both, private and public, serve as both production for many residents as well as serve as a tourist site.
3 Reasons for Choosing
Safe House Air Duct Cleaning in Clarksburg, MD

---
Better performance on your system
Dust, pet dander, allergens, harmful toxins from molds, mildew, or rodent droppings, all are captured in the air ducts restricting the airflow moving in the ducts. When air ducts aren't frequently cleaned, this will reduce the overall performance of the system.

---
Cleanliness
A professional air duct cleaner typically removes 15 pounds of dust, dirt, and debris. These contaminates have been circulating throughout the house every time you turn your system. Regular cleaning allows you to provide your family with a healthy and functional home free of air contaminates

---
You Want More Time Between Cleaning Your Home
Have you noticed that, the very day after you dust your home, the dust returns? Since air ducts just re-circulate the air within, this could mean that they are full of dust. Getting your air ducts cleaned will mean cleaner air circulating in your home and consequently, less time between dustings.
Our Air Duct Cleaning Services in Clarksburg, MD
Do you want to ensure healthy and fresh air for your family members and business employees? When was the last time your air ducts were serviced? The National Air Duct Cleaners Association (NADCA) recommends that all air ducts be serviced because all air duct systems become filled with dirt over time! Do you suffer from asthma? Do you have any pets? Did you recently conduct construction? We specifically recommend the service for those suffering from allergies, asthma or other respiratory issues for these conditions are especially sensitive to allergens that could be living in your ducts. In addition to dirt and dust, other airborne contaminants in your system can serve as a breeding ground for mold, bacteria, fungus, mildew and other pathogens. These combined contaminants can cause irritation for those who suffer from allergies, asthma or other respiratory issues and will be especially sensitive to air quality. Any contaminants that accumulate in your ducts should be removed before they make it into your home. Luckily, maintaining a system free of pathogens is easy with frequent air duct cleaning. We at Safe House would be delighted to be your service on a regular basis for both your home and your office. Call us today to schedule to ensure your house is providing you with the healthiest air possible! We also service nearby Poolesville, Boyds, Germantown, Damascus and Montgomery Village!
Clarksburg, MD Air Duct Cleaning Services
Safe House Air Duct Cleaning ensures that all impurities found within your air duct system are removed. At Safe House Air Duct Cleaning, we ensure a fully transparent service in which we leave you with no surprises. Our air duct cleaning is a straightforward process, where the technician will use a HEPA-filter negative air pressure vacuum and rotary brush that will extract all the dust, dirt, debris found in your ducts. Call us today at Safe House Air Duct Cleaning to obtain the most reliable and honest company to take care of your commercial and residential estates. You can trust us to place your air ducts in our hands, our technicians are backed with a decade of experience and they will not dissatisfy you!
Clarksburg, MD Dryer Vent Cleaning Services
Backed with a decade of experience, our technicians at safe house Air Duct Cleaning can thoroughly examine and service your dryer vent for your business or home. We offer a free standard inspection before proceeding to the dryer vent cleaning, ensuring the dryer vent is operating to its maximum. We can ensure your dryer is connected with the proper tubing, determine if there is excess lint or strange odors. Prevent fires that occur from. We hold ourselves at Safe House Air Duct Cleaning with honesty and integrity, with no extra charges. Many attempts to clean their dryer vent themselves only to exacerbate the issue. Left unchecked and not regularly serviced, the serious potential dangerous risk for a house fire. The lint from the dryer is extremely dry, and a small spark can cause a big fire. We encourage you to call us for a free quote when you're looking for the best professional dryer vent cleaning service in Clinton. Extend the life of your dryer. Call Safe House Air Duct Cleaning today to get set up!
Clarksburg, MD HVAC Unit Cleaning Services
Keeping your family and employees well air-conditioned and heated begins with the HVAC unit. Our professionals have a decade of experience backed with them to ensure your HVAC unit will be properly and thoroughly serviced. In the event of mold or mildew, your HVAC unit's effectiveness can decrease. In addition, the health of the air/heat that is circulating your home is in danger. Our professionals at Safe House Air Duct Cleaning are ready and willing to take care of this for you so that you and your family or business have the freshest air to breathe in!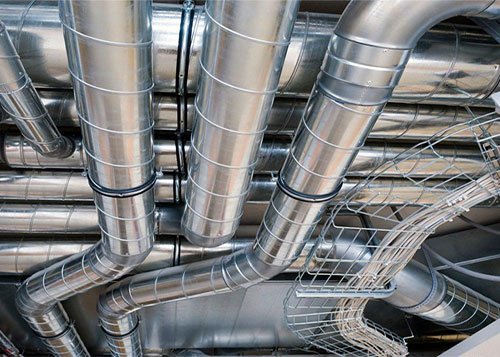 Commercial
We also provide our air duct services for commercial properties. We'll make sure that you'll be breathing clean and fresh air again in your workspace.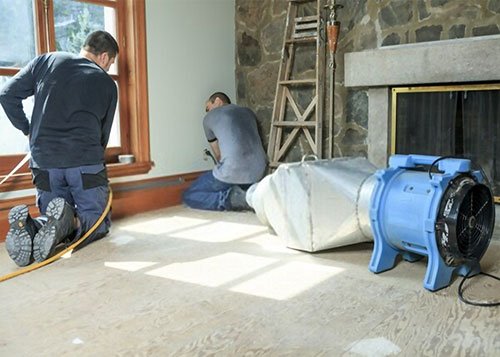 Residential
Here at Safe House Air Duct Cleaning, we want to ensure that you and your family are able to enjoy fresh and clean air. The last thing that you need are contaminants that get in the way of your comfort and health.
Get In Touch To Receive Our Best Promotions For Air Duct Cleaning Services In Clinton, MD !
---
Clarksburg, MD
20841,20871,20876