Air Duct Cleaning & Dryer Vent Cleaning in Boyds , MD
Safe House services has been fulfilling the air duct cleaning needs to the residents of Body's, Maryland for the past ten years. Located in Montgomery County, Boyd is a city, located close to the cities of Clarksburg, Germantown and Montgomery Village. We have a mission at Safe House to provide you with effective air duct cleaning services ensuring our customers are happy with the job!
Do you have reason to suspect mold or mildew in your HVAC unit? Do you notice any peculiar odors surfacing in your home? Do you suffer from asthma? Our technicians are fully trained to be able to provide thorough cleaning with full sanitization to kill any bacteria within your HVAC unit. The cleaning of your HVAC unit will ensure healthy and clean air to be circulating in your home.
3 Reasons for Choosing
Safe House Air Duct Cleaning in Boyds, MD

---
You Have Pets
Pet owners know that pet fur is easily airborne and builds up quickly in the nooks and corners of a home. Air ducts are no different, except for the fact that too much fur build-up can be damaging to the performance of an HVAC system. If you are a pet owner, getting your air ducts cleaned could mean improved performance.

---
Your Air Vents Are Emitting Dust
If the dust build up in your air ducts has gotten to the point of emitting particulate into your home, you are ready for an air duct cleaning. This is a sign that the build-up has gotten so bad that the fans must push dust out of the air ducts in order to keep air flowing, which decreases the efficiency of your HVAC system.

---
Your Home Is Old and the Ducts Have Never Been Cleaned
If your home is over 5-10 years old and the air ducts have never been cleaned, it is likely that something has made its home up there after extended use by you or previous owners. Get your air ducts cleaned to make your HVAC system and air quality like new!
Our Air Duct Cleaning Services in Boyds, MD
To promote the air you are breathing in to be fresh and clean, we highly recommend our air duct cleaning service. Maintenance of your air duct system is essential. In this cleaning process, all the build-up accumulated within your air duct system is removed. Our technicians work efficiently, backed with a decade of experience to competently clean to remove the build-up of dust, dirt, mold and debris in your air duct system. We also service nearby Germantown, and beyond!
Boyds Air Duct Cleaning Services
Our air duct cleaning service in Boyds prevents you and your family members from breathing in toxic air, preventing allergies. According to the Environmental Protection Agency (EPA), it is specifically vital to have the air ducts cleaned when there is mold and when there is a possibility of insects or rodents lying within the system. From our air duct cleaning service, all of the toxic odors are eradicated. Our mission at Safe House is to provide our customers with the best quality service, promoting the air quality that is circulating the home.
Boyds Dryer Vent Cleaning Services
Our expert technicians deliver a fully thorough and effective dryer vent cleaning service. Our service lengthens the dryer's lifespan, as well as furthers its efficiency. In addition, many are unaware of the risk of house fires starting from dryer vents. To support the safety of you and all of those living in your home, we recommend that you obtain this service annually. Our hand-picked, well-trained technicians are honest, reliable and personable. Our technicians conduct a full inspection prior to the service, working with much patience and understanding, willing to answer any questions. Our goal here at Safe House is to provide complete customer satisfaction with our service.
Boyds HVAC Unit Cleaning Services
Safe House offers cleaning of the HVAC unit for both commercial and residential properties. This service is especially important after years of use. Much dirt, dust and debris can be contaminating your HVAC Unit. In the event of mold present in your system, we provide a full sanitization process which eliminates the issue quickly and satisfactory. Imagine breathing in fresher and cleaner air in both your home and office! We will not let you down with our services at Safe House!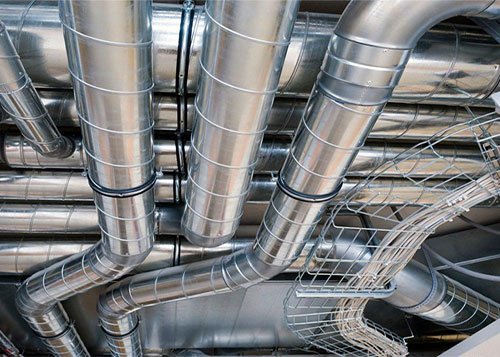 Commercial
We also provide our air duct services for commercial properties. We'll make sure that you'll be breathing clean and fresh air again in your workspace.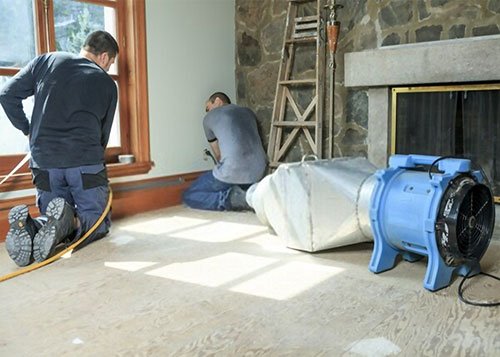 Residential
Here at Safe House Air Duct Cleaning, we want to ensure that you and your family are able to enjoy fresh and clean air. The last thing that you need are contaminants that get in the way of your comfort and health.
Get In Touch To Receive Our Best Promotions For Air Duct Cleaning Services In Boyds , MD !
---