Air Duct Cleaning & Dryer Vent Cleaning in Germantown, MD
Safe House Air Duct Cleaning is based in Germantown, MD, with offices on Milestone Center. Just a short 25 mile to our nation's capital in Washington DC, Germantown is an amazing community to live in and be a part of. From indoor cultural entertainment, like the Black Rock Center for arts, to outdoor activities like hiking in the Great Seneca Stream Valley Park, Germantown is a beautiful city to purchase a home and raise a family .
If you are located in Germantown and choose to raise your family in a home in our neighborhood, we highly recommend maintaining your HVAC system and air ducts. Cleaning your air ducts and dryer vents on a consistent basis can make all the difference for your home and family!
Nestled in the heart of Germantown, MD, the significance of maintaining optimal air quality and safety cannot be emphasized enough. With bustling urban life and seasonal changes, HVAC, air duct, and dryer vent systems often become the unsung heroes ensuring comfort and health. Yet, these systems require periodic maintenance to function effectively. Delving deeper, this content elucidates the paramount benefits of regular cleaning services for these systems. From the promise of energy savings and heightened air purity to fortifying defenses against hazards, we also shed light on the imperativeness of choosing professionals in Germantown, MD, for such intricate tasks. Join us as we navigate the essentials and advantages of HVAC and vent cleaning services.
Benefits of HVAC, Air Duct, and Dryer Vent Cleaning in Germantown, MD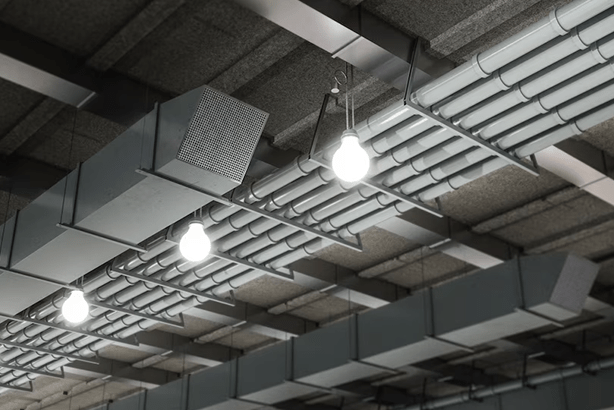 Energy Smart Solution
Lowers Repair Costs: Dirty air ducts can cause strain on the HVAC system, leading to increased wear and tear. Regular air duct cleaning in Germantown, MD, can help prevent HVAC system breakdowns and reduce the need for costly repairs.

Energy Savings and Lower Bills: Air duct cleaning services lead to greater energy efficiency, which lowers energy consumption and reduces utility bills. You can save money on your heating, ventilation, and air conditioning bills by increasing the efficiency of your HVAC systems through regular cleaning.
Enriching The Quality of Indoor Air
Removal of Contaminants: Dust, pollen, pet hair, and mold spores can build up in air ducts and dryer vents over time. These pollutants circulate throughout the room when the HVAC system works, leading to poor indoor air quality. Investing in cleaning services can eliminate contaminants that would otherwise continue circulating in the air.
Improved Respiratory Health:
Air duct cleaning services contribute to improved respiratory health by effectively removing volatile organic compounds (VOCs) originating from cleaning agents, paint, and furniture from the ductwork. By eliminating these airborne irritants thoroughly, air duct cleaning services significantly reduce the risk of triggering respiratory problems, such as asthma and allergies, providing occupants with cleaner and healthier air to breathe.
Fortifying Against Potential Hazards
Mitigation of Mold Growth: Moisture within ductwork can foster the growth of mold and mildew. Some types of mold release mycotoxins, which are harmful and potentially flammable. Invest in professional HVAC cleaning services to reduce air mold growth.

Elimination of Lint from Dryer Vents: Dryer vents are required for a property's ventilation system. Clothes dryers generate lint during each cycle, and if the dryer vent is clogged, the lint can build up. Lint is highly flammable, and any spark or excessive heat from the dryer can ignite the lint, resulting in a dryer-related fire. Technicians use high-powered vacuums and brushes to dislodge and extract lint from the vent walls and components for risk-free dry vent operations.
Why Choose Professionals for Air Duct & Dryer Vent Cleaning in Germantown, MD?
Comprehensive Cleaning
Professional technicians possess the expertise, hands-on specialized equipment, and industry knowledge to thoroughly clean the HVAC system, including hard-to-reach areas and hidden components. They use a number of tools like high-powered vacuums, inspection cameras, air nozzles, and brushes, leading to improved indoor air quality, enhanced system efficiency, and reduced fire risk and respiratory issues.
Compliance With Standards
Following guidelines and safety protocols, professionals can effectively remove dust, debris, and allergens from air ducts and dryer vents. They have the knowledge to identify and address any underlying issues or damages that can impact the system's performance. Hiring professionals not only guarantees a job well done but also follows industry best practices and safety measures.
Insurance Coverage
Reputable HVAC cleaning companies have liability insurance and workers' compensation coverage, which provides protection against potential accidents or damages that can occur during the cleaning process. If an unfortunate incident were to happen, such as property damage or injuries to technicians, the insurance coverage would shield the property owner from financial liabilities.
3 Reasons for Choosing
Safe House Air Duct Cleaning for your home in Germantown

---
Best Value
Getting your ducts cleaned shouldn't break the bank. Safe House ensures that your get the best value while getting the most effective cleaning for your air ducts and vents.

---
10+ Years Experience
Safe House Air Duct Cleaning has been doing vent , duct and hvac cleaning for over 10 years. You can trust us to know what we are doing when it comes to cleaning those ducts!

---
Thorough & Efficient
We make sure that the cleaning in your home is complete, starting with an inspection always to ensure we do exactly what your home needs!
Best Air Duct Cleaning Services in Germantown MD
Safe House Air Duct Cleaning is invested in your health and safety first. We believe in creating an experience where you don't have to worry about who to call when it comes to your Air Ducts, Dryer Vents and HVAC units. We strictly follow NADCA (National Air Duct Cleaners Association) guidelines and have become one of the industry leaders in Air Duct, Dryer Vent, and HVAC maintenance. We provide quality, and reliable Air Duct cleaning service to the lovely residents and businesses of Germantown, MD! Montgomery County has very rich history, and we are proud to service the lovely community within. Seneca Valley, as well as the Black Rock Center for Arts have fostered a home for amazing talent over the years. We have a stellar team in the area that pays great attention to detail when handling all of your air duct maintenance needs! We also very conveniently provide service in nearby Montgomery Village,  Boyds, Bethesda and Gaithersburg!
Air Duct Cleaning Services in Germantown, MD
Air ducts are the lungs of your home. You cannot put a price on clean water, it is a human necessity... The same can be said for clean air. Safe House believes in restoring the integrity of your homes internal environment, which most homeowners tend to neglect over time. Our Air Duct Cleaning Services
are handled by decades long professionals in their field. They are keen to identify grievous hazard conditions such as Mold or Mildew presence.
Allergies can cause Asthma
and can be triggered by many of the below mentioned conditions. Air ducts circulate the air in your home, therefore making mold issues far more damaging and omnipresent.
Allergies, lung ailments, and sickness can slow you down, your home should be a sanctuary for your health and wellbeing. Common Air duct issues and/or causes for build-up can include:
-Dust -Pet Dander -Mold -Mildew -Hair -Clogged air filters -Cigarette Smoke
We tackle all of these issues for you, using professional grade equipment to scale from homes to commercial spaces. We clean the supply/return vents, ductwork, as well as all indoor equipment and fans. Our high-end removal cleaning methods utilize high velocity and negative pressure vacuums which draw all dirt and debris out, while the interior of the duct is cleaned with high pressure air lines, specialized nozzles, tools, whip systems and brushes. All technicians are trained to follow national standard procedures.
Dryer Vent Cleaning Services in Germantown, MD
Servicing all of your daily convenience hardware appliances are critical over the long term. If you want your appliances to last the test of time, it is better to upkeep maintenance, than to wait for a disaster and pay for damages caused, or an entirely new appliance or vent system. We specialize in Dryer Vent Cleaning services in order to prevent disasters. Dryer Vent fires happen more frequently than you might expect. Lint accumulation can lead to breaks in airflow, clogs, and further complications. Cleaning the system yourself may be possible if it is small and within arms reach, but our professionals are equipped to handle the most complex and winding vents with snake tools which pull, and sanitize the vents lengths from the inside in an incredibly efficient and timely manner.
HVAC Cleaning Services in Germantown, MD
HVAC systems, are arguably, the greatest invention of the modern area. Tasked with heating and cooling your home to that sweet spot temperature for comfort in the home, are highly under-serviced. We tend to "set it and forget it", but it can be a big mistake to do so! The last thing you want is for your HVAC system to fail in a heatwave or winter storm especially.. It can be especially dangerous if a failure occurs with children in the house, or pets that are sensitive to temperature changes. Excessive build up, clogs, fractures, etc are all preventable issues. Safe House Air duct cleaning specializes in HVAC Unit cleaning and maintenance as we will. From the Furnace, Coil, Blower and any part of the unit, we will find the most efficient solutions to save you time, electricity, and money in the long run, so you should never have to replace an entire system. There are many parts and functions to the HVAC system which traverse through your house, and having our experts handle it with care can grant you peace of mind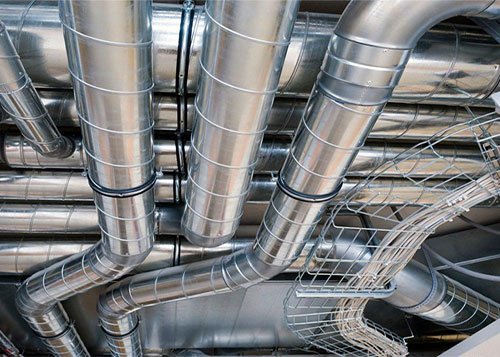 Commercial
We also provide our air duct services for commercial properties such us schools, churches, hotels and other commercial buildings. We'll make sure that you'll be breathing clean and fresh air again in your workspace.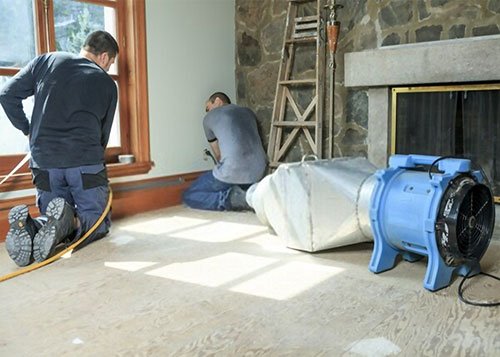 Residential
Here at Safe House Air Duct Cleaning, we want everyone to enjoy fresh and clean air. We believe that your home should be your sanctuary and abode. The last thing that you need are contaminants that get in the way of your comfort.
Get In Touch To Receive Our Best Promotions For Air Duct Cleaning Services In Germantown MD!
---
We proudly service the following Zip Codes in Germantown, MD:
20841, 20874, 20876, 20879