Air Duct & Dryer Vent Cleaning Severn MD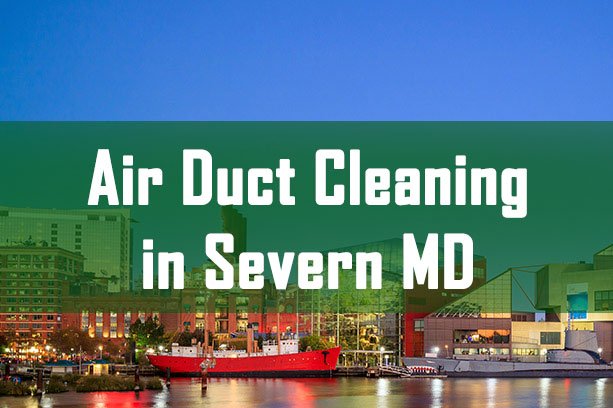 Severn is a suburb of Baltimore and it has a population of 49,076. It is located in Anne Arundel County and it's considered as one of the greatest places to live in Maryland. We also service your neighboring cities like Gambrills,  Glen Burnie, Baltimore, Columbia, Ellicott City and Elkridge
Safe House Air Duct Cleaning has been serving the residents of Severn MD and the surrounding areas for many years. We have developed a great and long-term relationship with our customers. Our technicians are highly skilled, certified, ensured and they all have many years of experience with air duct, dryer vent cleaning and HVAC unit cleaning. When you choose Safe Hour, you're in good hands.
Our services are both for residential and commercial properties. Here at Safe House Air Duct Cleaning, we want everyone to enjoy fresh and clean air. We believe that your home should be your sanctuary. As with any business owner, you want everything in your workspace to run like a well-oiled machine.
We at Safe House Air Duct Cleaning take our customer service very seriously! The ease of booking an appointment with us is a point of particular pride. Each member of our customer service team loves educating our clients on the cleaning processes that we provide.
Air Duct Cleaning Services in Severn MD
Airduct cleaning is the process of cleaning out your home's air duct system. Dust and other pollutants will be removed through specialized and high quality equipment. No one wants to live in a dusty and moldy home. A professional air duct cleaning company such as Safe House can ensure you once the job is down, you will be able to breath clean, fresh and dust-free air.
If your and your family's health is important to you, make sure you call a professional company for air duct cleaning at least once a year. This way, you will be able to get rid of the mold, dust, pollen and all these toxins in your air duct system. All these toxins basically cause asthma and other respiratory problems.
So, if you want to make your living environment safe and clean call us today and we will dispatch our experts to your site!
Dryer Vent Cleaning Services in Severn MD
According to the National Fire Protection Association (NFPA), almost 17,000 residential fires originated from dryer vents. All of this damage can be prevented by taking care of proper and professional dryer vent cleaning.
Our technicians know just what to look for when servicing dryer vents and other air ducts. We can help you learn the proper way to protect your dryer vents against future blockages to prevent dangerous fires and other hazards.
Our experts know exactly what to look for when they inspect your dryer vents. We at Safe House can help you understand how to protect your dryer vents and to prevent fires.
If you choose to work with us, our professional team of experts will clean the vent thoroughly. They will also let you know if all you need is to clean your dryer vent or you actually need a new dryer and there is another issue with your dryer. We recommend every household to call us at least once a year to clean the dryer vent. When you do that, you can be relaxed knowing your family is safe.
HVAC Unit Cleaning Services in Severn MD
Safe House also provides HVAC residential and commercial services. With dust, dander, and even mold in its your HVAC unit, you will soon have your home circulating these pollutants with no way of escape.
Whether you need our residential or commercial HVAC unit cleaned, you'll be able to enjoy better quality air from it. Here at Safe House Air Duct cleaning, we put a premium on the health of our clients.
When you choose a professional company to clean your HVAC unit, it's not only you get rid of toxins, you save money! HVAC cleaning causes your HVAC unit to run smoothly and that reduces operating costs and also your HVAC unit lifespan.
So, if you want to protect your family, you should definitely call a professional company to do that for you and we recommend to perform HVAC cleaning at least once a year.