Air Duct & Dryer Vent Cleaning Glen Burnie MD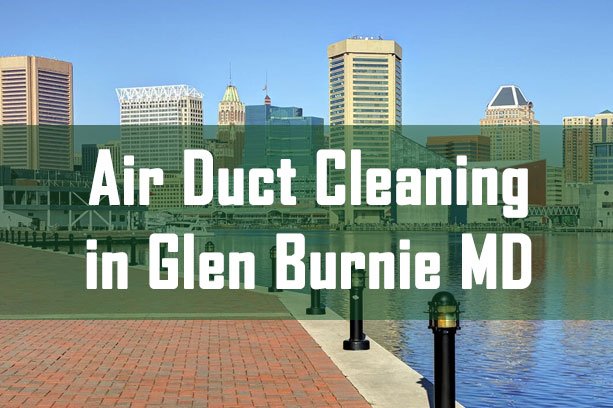 Glen Burnie is a suburb of Baltimore and has a population of 68,768. Glen Burnie is located in Anne Arundel County in Maryland. For the last decade, Safe House Air Duct Cleaning has been proudly serving Glen Burnie MD and the surrounding areas.
Services such as air duct cleaning, dryer vent cleaning, hvac unit cleaning, mold and mildew treatment are growing every day and demanding professional and reliable services. With our professional and high quality air duct cleaning services you can relax knowing you and your family are in good hands and you will be able to enjoy fresh and clean air.
Our main goal is to make sure that our clients are happy and satisfied with our work. We aim to give out amazing air duct cleaning service every single time and our technicians are highly skilled, professional and prompt.
We strictly follow NADCA (National Air Duct Cleaners Association) guidelines and we have become one of the industry leaders in Air Duct, Dryer Vent and Carpet Cleaning in Maryland. This includes surrounding cities and towns such as Severna Park, Annapolis, Bowie, Jessup, and Baltimore!


Why Choose Professionals for Air Duct & Dryer Vent Cleaning in Glen Burnie, MD?
Over time, allergies, grime, and dust accumulate in the air ducts, which lowers the system's efficiency and degrades indoor air quality. Inhaling contaminated, unhealthy air becomes a significant issue for most homeowners due to the toxins circulating throughout the house. You will require professional cleaning services to mitigate these issues and restore comfort & healthy environment inside your home.
Professional Grade Cleaning:
The large range of cleaning supplies and tools that are frequently needed for thorough air duct cleaning are only available to professionals. Allergens, dust, filth, and debris are all removed from your air ducts by a skilled air duct cleaning technician using safe, non-hazardous, ecologically friendly chemicals. When you clean your air ducts by yourself, you can overlook some of the areas where dirt and debris might accumulate, and you might not have the suitable instruments to give your ducts the thorough cleaning they require.
Adhering to Cleaning Procedures for Different Air Ducts:
You must employ the appropriate cleaning method or treatment depending on the type of material. Professionals are knowledgeable about the best techniques to use while cleaning various duct types. Ineffective techniques have a detrimental effect on the machine and significantly shorten its lifespan. Most importantly, cleaning becomes less efficient. You must seek professional assistance if you wish to resolve these problems. Professionals have the training and experience necessary to remove dust and other impurities without harming the surrounding area.
Preserve Your HVAC System:
While professional air duct cleaning services mainly focus on your ductwork, they also examine your whole HVAC system. Having someone with a keen knowledge to inspect your HVAC system thoroughly will avoid costly repairs and maintenance. Professional cleaners can have your house running more efficiently by ensuring all air ducts are spotless and checking on any filters, fans, and compressors.
No Expensive Investment in Cleaning Supplies:
You require expensive, high-end cleaning supplies and equipment to carry out these cleaning procedures. You won't have to worry about spending much on pricey cleaning equipment if you hire a professional air duct cleaner. The best cleaning firms offer flexible packages to their clients; you can pick the best option to keep the air duct cleaning cost low.
Air Duct Cleaning Services in Glen Burnie MD
If you're looking for a reliable and professional air duct cleaning company in your area, you can count on us. Our air duct specialists are licenses, fully trained and insured. They all have years of experience with air duct systems. Our technicians use high quality tools to clean your air duct system.
So why is it so important to clean the air duct system?
Here are 3 main reasons:
1. Energy Savings
Keeping the air duct system clean will reduce your energy bill.
2. Clean Air
Keeping the air duct system clean will also help keep dust, pollutants and allergens out of the air in your home. Your family will be able to breath clean and fresh air.
3. Air Duct System Lifespan
Keeping the air duct system clean is a way to keep the system running smoothly.
Dryer Vent Cleaning Services in Glen Burnie MD
Safe House Air Duct Cleaning offers you professional dryer vent cleaning services by our specialists.
If you noticed that it takes you so ,uch time for your laundry to dry and you're tired of waiting for your favorite outfit to dry, your dryer may be clogged or dirty. But that shouldn't be your only concern. According to the National Fire Protection Association, almost 17,000 homes are damaged – sometimes severely – due to dryer fires. In fact, more than 50 deaths and 380 injuries take place annually due to dryer vent fires. And losses to the tune of $236 million are directly attributed to these types of fires.
If you want to prevent that, you should call a professional dryer vent cleaning company. Safe House Air Duct Cleaning can help you avoid this kind of risk while making the process of doing laundry more efficient.
HVAC Unit Cleaning Services in Glen Burnie MD
For many years, our team has been serving the heating and cooling needs of the residents of Glen Burnie MD. We have been dealing both with residential and commercial properties. We believe in providing high quality services that our clients are 100% satisfied with.
The HVAC system makes sure that the air is circulated properly in your home. The problem is that this system is prone to getting dusty and dirty quite often. With dust, dander, and even mold in its ducts, you will soon have your home circulating these contaminants with no way of escape.
However, your HVAC system is more than just the vents and the ducts that circulate the air around your home. It is the little components that make up a healthy HVAC system too. So, whether you need assistance in cleaning the entire HVAC system or just its components, you can count on us. Our services are rooted in experience, expertise, and training to deliver the best possible results to you.
We proudly service the following Zip Codes in Glen-Burnie, MD!
21060 21061 21062