Air Duct & Dryer Vent Cleaning in Baltimore MD
The best Air Duct Cleaning service in Baltimore, MD. We specialize in cleaning air duct systems in homes and commercial buildings. With years of experience we are proud to say we are truly the best air duct cleaning service near you!
Our techs offer local air duct cleaning with professionalism and reliability! Our techs will give you a full inspection and have you breathing clean air in no time!
The weather, hot and humid in summers and cold and snowy in winters, makes Baltimore amusing. However, one can not overlook the significance of air ducts and HVAC's cool and hot circulation indoors in extreme conditions, creating a pleasant and inviting atmosphere. Their work gets affected with time, and the need for duct cleaning services in Baltimore arises.
Ensure clean air and comfort. Book Safe House Air Duct Cleaning's professional duct and Dryer Vent Cleaning in Baltimore.
Benefits of HVAC, Air Duct, and Dryer Vent Cleaning in Baltimore, MD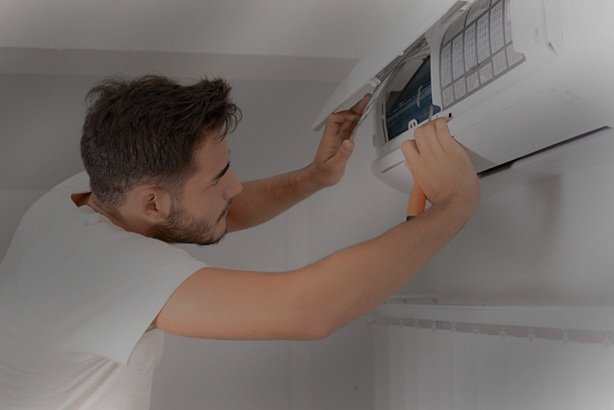 Improved System Performance
Ensuring that conditioned air reaches all areas of your home or building more effectively, cleaning the air ducts and HVAC systems allows for better airflow and ventilation. This leads to improved system performance and more consistent temperatures throughout the space.
Decreased Allergens and Irritants
Air duct cleaning in Baltimore removes accumulated dust, pet dander, pollen, and other allergens that can trigger allergies and respiratory issues. This can provide relief for individuals with allergies or asthma and create a healthier living environment.
Improved System Safety
Regular cleaning of HVAC systems and air ducts can help identify and address potential safety issues such as leaks, blockages, or damaged components. This ensures safer operation and reduces the risk of system malfunctions or hazards.
Savings on Maintenance and Repair Costs
By keeping your HVAC system and air ducts clean, you can potentially lower the need for costly repairs or maintenance. Proper maintenance and cleaning help prevent issues before they become major problems, saving you time and money in the long run.
Removal of Mold and Mildew
Moisture accumulates in HVAC systems, creating an environment conducive to mold and mildew growth. Professional air duct cleaning can help address these issues and prevent their spread.
Elimination of Odors
Air duct cleaning eliminates odors by removing dust, debris, and contaminants that may cause stale or musty smells to circulate through the HVAC system. This process helps create a fresher indoor environment with improved air quality, contributing to a more pleasant living space.
Why Choose Professionals for Air Duct & Dryer Vent Cleaning in Baltimore, MD?
Advanced Techniques & Equipment
Experts understand the importance of using modern devices, which ensures clean ducts and HVAC. By employing these tools, they assure you that you are having clean and fresh air. Some of the equipment they use are:
HEPA-filtered vacuums
Rotary brush snakes
High-powered Vacuums
Compressed Air Tools
Inspection Cameras
Disinfectants and Sanitizers
Operational Experience
With years of experience, professionals easily figure out what is wrong with your air duct. Since ducts are installed in some diverse places, and every area has its own challenge, this is where their expertise comes in handy. With their diverse dealing, they develop a perspective that enables them to provide long-lasting solutions. Moreover, they properly dispose of contaminants and take special care not to damage any sensitive components. They even suggest tips to care for the ducts.
Liability Assurance
When you hire professionals from a reputed firm, you can put your anxiety at ease. Since the company has all the liability for their technician's minute mistakes they commit while cleaning and re-installing your ducts.
Adhere to Follow Authority Guidelines
Professional firms follow the instructions of the National Air Duct Cleaners Association (NADCA). Here are some of the points for the firms to follow:
Professionals must be properly trained and qualified.
Equipment must be properly maintained and operated.
It must be performed in a safe and environmentally responsible manner.
So, before hiring, ensure you pay close attention to these guidelines.
3 Reasons for Choosing
Safe House Air Duct Cleaning

---
Reliable Service
Our team wants to make sure you experience is as seamless as possible. Our customer service will make it quick and easy to book an appointment and our techs will even notify you when they are on the way!

---
Fast Cleaning
The best thing about Safe House Air Duct Cleaning is our fast response time. We know you are busy and therefore we work around your schedule.
Our Air Duct Cleaning Services in Baltimore MD
Safe House Air Duct Cleaning is one of the best reviewed companies in Arnold MD and you can find us on the most trusted service providers such as Google, Homeadvisor, Angie's List, Groupon and Yelp. We put your families health and comfort first. Our Air Duct Cleaning Services will guarantee cleaner and healthier air in your home as well as improve the function of your air duct system. We also service surrounding cities like Dundalk MD , Essex MD , Reisterstown MD , Gwynn Oak MD , Catonsville MD,  Parkville and Owing Mills MD! About Our Services:
Air Duct Cleaning Services
Dust and Debris collects in your Air Duct and can cause you to breath in contaminants. Our job here at Safe House is to make sure that does not happen. We clean your Air Ducts so you don't have too! Our techs clean out allergens and bacteria to keep you, your family and employees healthy and safe. If Air Ducts are not maintained correctly, it can cause a variety of healthy issues. Mold and odors can also appear and grow if your Air Duct is not serviced. We would like you to avoid that at all costs. Call us today to see if you need your Air Duct Cleaned.
Dryer Vent Cleaning Services
You maybe wondering why you would need to get a dryer vent cleaned...Simply because it is not only a hazard but it will enhance the performance of the appliance. Due to the fact that your dryer can collect tons of lint and dust, the vent can get clogged and ware out your appliance. When that happens the dryer heats up and can ignite a fire, which can catch onto the lint and damage your home and put your family in danger. All of this damage can be avoided with – dryer vent cleaning. Safe House is a professional and reliable company for dryer vent cleaning.
HVAC Unit Cleaning Services
HCAV Systems can be, and are essential for any time of the year, let it be for cooling during the summer or heating during the winter, in general HVAC systems last 15 years to 25 years, but that depends on the type of the system and other factors such as: -Poor initial quality or defective components -Poor maintenance practices -Improper Installation procedures -Bad usage of the system by cooling or heating with windows or doors open -Installations coastal areas. These are the reasons why the lifespan of an HVAC service might be shortened but of all the options poor maintenance is the main cause of the shortening of the HVAC's lifespan, a lack of maintenance can lead to accelerated component wear and a dramatically shorter life span, while oversizing can cause frequent on and off cycling, leading to compressor or blower motor failure, also air conditioners could be directly affected. The life spans of some of the regular HVAC systems are: -Furnaces: these usually last 20 to 30 years, but are usually replaced when the heat exchanger starts leaking. -Boilers: These often last longer than furnaces, with a life span of 20 to 35 years. - Heat Pump: These can last 10 to 20 years, depending on usage. These are the usuals, life spans of the usual HVAC systems that people in general choose to use, these can actually last as long as the average says, either way, many homeowners choose to replace their HVAC system before that time comes around basing themselves on how it will gradually become less reliable over time (and less efficient) this will just mean more expenses to the family due to repairing charges or utility costs, this just means that having a non reliable old HCAV system without the proper care will just become an even bigger expense than just getting a new one. So, this is why we are here to help with cleaning your HVAC system give us a call today!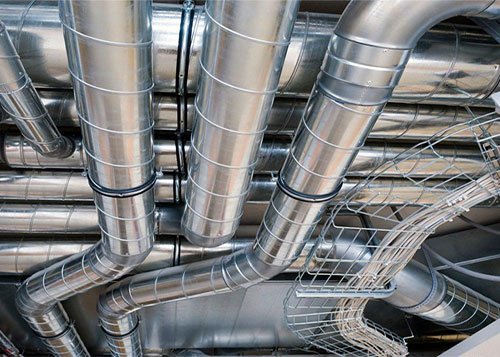 Commercial
We also provide our air duct services for commercial properties. We'll make sure that you'll be breathing clean and fresh air again in your workspace.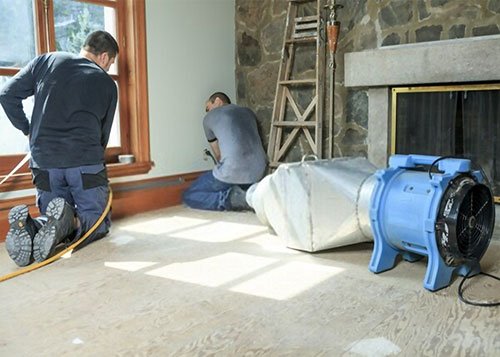 Residential
Here at Safe House Air Duct Cleaning, we want to ensure that you and your family are able to enjoy fresh and clean air. The last thing that you need are contaminants that get in the way of your comfort and health.
Get In Touch To Receive Our Best Promotions For Air Duct Cleaning Services In Baltimore MD!
---
We proudly service the following Zip Codes in Baltimore, MD!
21201 21202 21205 21211 21212 21203 21206 21209 21210 21213 21216 21217 21223 21214 21215 21218 21224 21230 21231 21229 21233 21235 21239 21250 21263 21273 21275 21280 21281 21240 21241 21251 21264 21270 21278 21279 21282 21284 21285 21288 21289 21298 21287 21290 21297