Air Duct & Dryer Vent Cleaning Catonsville MD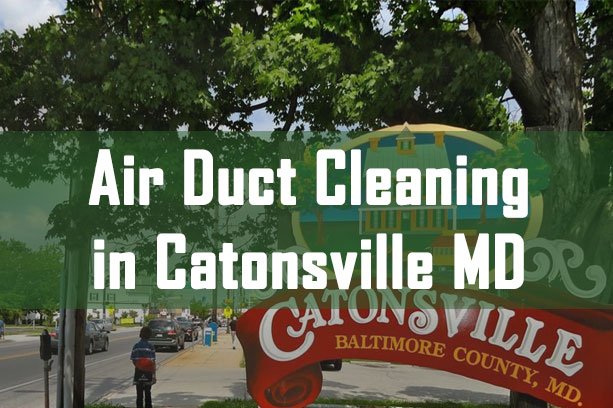 Catonsville is a suburb of Baltimore and it has a population of 41,515. Catonsville is in Baltimore County, Maryland.
Safe House Air Duct Cleaning has been serving Catonsville MD and the surrounding areas for more than a decade. We have developed a long-term relationship with out customers in that area and we will be more than happy to serve you.
All of our technicians have years of experience with air duct, HVAC and dryer vent and carpet cleaning. We aim to provide professional and efficient duct cleaning services. We at Safe House care about the quality of our work and we stand behind it. When you contact our team, you can be assured that you will be 100% satisfied with our work.
Our high-quality work and our customer service are known throughout Maryland because of our highly skilled, friendly and professional technicians. Besides that, we only use high quality equipment and we always make sure your air ducts, dryer vent or HVAC unit is totally clean once we get the job done.
We provide our services both for residential property owners and commercial business owners.
Air Duct Cleaning Services in Catonsville MD
Like any responsible home or business owner, you have to take care of the cleanliness of your place. If you have notices that sometimes it seems dusty even after a good and thorough cleaning, there might just be one reason for that: a dirty air duct system.
Our technicians are certified, trained and very experience at their field. Our team will treat your and your home/workplace with respect and consideration. They also service surrounding towns and cities such as Ellicott City, Bel Air, and Baltimore
If your air duct system is dirty, then you and your family will soon be breathing air that is already contaminated. Common contaminants include pollen, dander, dust, and even mold and mildew.
Call us today and schedule an appointment for air duct cleaning and we will make sure you and your family will be able to enjoy clean and fresh air. Our recommendation is to perform air duct cleaning at least once a year.
Dryer Vent Cleaning Services in Catonsville MD
According to the National Fire Protection Association (NFPA), there are approximately 15,500 structure fires reported each year due to dryer vent fires.
In order to prevent this risk what you can do is to call a professional company for dryer vent cleaning. We at Safe House carry high-quality equipment and our technicians are well-experienced, professional and prompt. A company like ours has the experience and the expertise to ensure that your dryer vent is cleaned thoroughly.
Safe House provides residential and commercial dryer vent cleaning. We work for your home or your business, not only to prevent the risk of a fire, but also to improve efficiency by saving time and energy. Our recommendation is to call a professional company for dryer vent cleaning on a yearly basis in order to prevent a dryer fire in your home or business.
HVAC Unit Cleaning Services in Catonsville MD
The HVAC unit is a central air system that dwells outside. Hence, you might notice that your HVAC unit picks up dust on a fast pace.
1. Your electricity bill will be significantly reduced. The thing about dirty ac coil is that it forces your air conditioning unit to work harder.
2. Enjoy cleaner indoor and outdoor air. Whether you need our outdoor or indoor ac unit cleaned, you'll be able to enjoy better quality air from it.
3. You can say goodbye to allergies and sickness. You and your family will get to enjoy fresh and clean air without getting sick too often.
4. Your home will smell fresher.
So, consider our professional services as an investment and save money on your electricity bill in the long run. Call us today for HVAC unit cleaning service today!