Air Duct & Dryer Vent Cleaning in Bel Air MD
The best Air Duct Cleaning service in Bel Air, MD. We have been in the business for many years, therefore, our technicians are experienced and reliable! Our main priority is your health and comfort!
It is imperative to our team that you get the best service. All of our techs are professional and licensed. We clean everything from residential homes to commercial buildings.
3 Reasons for Choosing
Safe House Air Duct Cleaning in Bel Air

---
Cost Effective
Safe House Air Duct Cleaning will cut many future costs and damages!

---
Licensed and Insured
Safe House takes safety very seriously! All of our techs are licensed and insured to make sure we can give you safe and reliable service!
Our Air Duct Cleaning Services in Bel- Air MD
Safe House Air Duct Cleaning is one of the best reviewed companies in Bel Air MD and you can find us on the most trusted service providers such as Google, Homeadvisor, Angie's List, Groupon and Yelp! We put your families health and comfort first. Our Air Duct Cleaning Services will guarantee cleaner and healthier air in your home as well as improve the function of your air duct system. We also want to make sure that everyone is safe, so we service surrounding areas like Ellicott City and Catonsville


HVAC Cleaning Services
HVAC systems are essential in any type of area. Without an HVAC system the temperature can't be controlled or regulated. HVAC systems are useful for any time of the year, during winter to warm things up and during summer to cool things down, so a good HVAC system is always useful. A common mistake made is to think that HVAC is only for cooling, when actually HVAC systems are actually useful all the year around. As you can see, HVAC systems are essential nowadays, so that is why it is important to maintain HVAC systems so they can give you their top notch performance. A great maintenance service is required so the HVAC system lasts as long as it's supposed to, if you're worried about the condition of your HVAC unit in your home in Bel Air our maintenance service can help you with all of your problems, performing a full inspection of your system and estimate its remaining life service.
Air Duct Services
Air ducts are passages used in heating, ventilation, and air conditioning, used to deliver and remove air. The needed airflows include, for example, supply air, return air, and exhaust air. Ducts commonly also deliver ventilation air as part of the supply air. Not cleaning your air ducts might lead to allergies, pest invasion inside of the duct itself, water contamination or even damage to the HVAC system itself. One of the main reasons people actually decide to clean their air ducts is because of allergies, due to the reason that some of the people leaving in the house or working in an office are actually more susceptible to allergies caused by not cleaning air ducts. It is pretty noticeable, not just in air quality but on energy bills, the cleaning of your air ducts will be indeed reflected as a positive outcome on your energy bills. According to the US department of energy, 25 to 40 percent used for heating or cooling a home is wasted. Contaminants in the heating and cooling system cause it to work harder and shorten the life of the system itself.
Dryer Vent Services
According to the U.S fire administration, clothes dryer fires cause an estimated $35 million in property loss to homes across America each year, now, can this be fixed? The answer is yes, it can be fixed. Dryer vent fires can be lowered by cleaning your dryer vent, this usually results in a clean (lint less) vent, which equals to less fire hazards around the house hold. Keeping your dryer vent clean is important for a number of reasons which include not only energy savings but safety. A dryer works by pushing out hot, moist air so your clothes can dry. If your dryer vent to the outside becomes blocked by lint, the air will not be able to expel moisture like it was designed to do. A dirty dryer vent might result in: Longer time to dry the clothes: With hot, moist air kept inside the dryer drum, it takes much longer and more to dry the clothes. This is hard on your dryer, your clothes, and reduces the life of both. Hot clothes to the touch: ''Clothing is supposed to be hot and fresh'' Actually it is not supposed to be like that, this actually means that the dryer are noticeably hot to the touch at the end of a cycle, it means the dryer is not exhausting through the vent properly. Everything in the dryer overheats and overheating is never a good thing.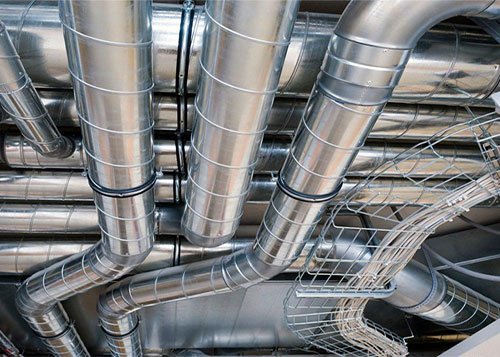 Commercial
We provide our air duct services for commercial properties. Keeping you and your employees healthy and comfortable.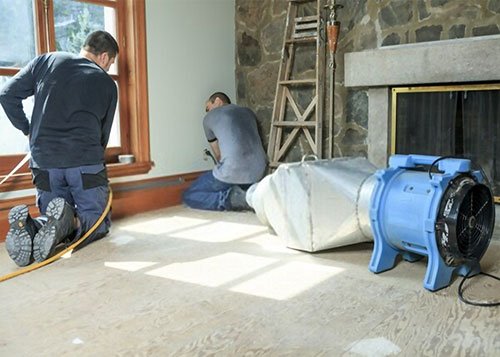 Residential
Safe House Air Duct Cleaning Service makes you and your families comfort and health their main priority!
 Get In Touch To Receive Our Best Promotions For Air Duct Cleaning Services In Bel Air MD!
---
We proudly service the following Zip Codes in Bel-Air, MD!
21014 21015