Air Duct & Dryer Vent Cleaning Pasadena MD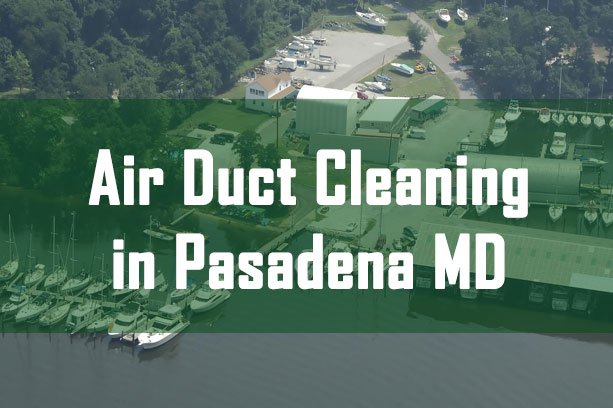 Pasadena is a suburb of Baltimore and has a population of 27,484. Pasadena is located in Anne Arundel County in Maryland.
Safe House Air Duct Cleaning is a professional company that has been in the business for many years. We have cleaned many air duct systems and dryer vents in Pasadena MD and the surrounding areas such as Millersville, Severn, Arnold and Baltimore.
Our main goal is to help both residential homeowners and commercial properties to save money on their energy bill with cleaner air duct systems and hvac units.
Our technicians are highly skilled and well-equipped to clean your air duct system, dryer vent and your hvac unit. They provide outstanding service and their main mission is to educate you along the way. Our experts also take pride in ensuring your air duct system or your dryer vent is cleaned.
So if you're considering air duct cleaning, it's always better to call a professional and local company. A professional company such as Safe House will ensure that your air ducts and your dryer vents are cleaned thoroughly.
Benefits of HVAC, Air Duct, and Dryer Vent Cleaning in Pasadena, MD
Decreased Fire Risk
Regularly having the dryer vent cleaning in Pasadena, MD reduces the accumulation of lint and debris, significantly lowering the risk of fire hazards. Lint accumulation can restrict proper airflow, causing the dryer to overheat and potentially ignite the flammable lint particles, leading to a heightened risk of fire. By ensuring proper airflow, this maintenance practice also improves the efficiency of the dryer, leading to shorter drying times and reduced energy consumption. This not only enhances safety but also saves on utility costs.
Preventing Mold Growth
Moisture accumulates in air ducts and HVAC systems, creating an ideal environment for mold growth. Regular cleaning helps to control humidity levels and remove mold before it becomes a more significant issue.
Odor Reduction
Regular air duct cleaning eliminates lingering odors caused by mold, mildew, or contaminants, leading to a fresher-smelling indoor environment. By removing these sources of unpleasant smells, occupants can enjoy a more pleasant and comfortable living space.
Fewer Allergens and Irritants
Clean HVAC systems and air ducts reduce the presence of allergens, such as dust mites, pollen, pet dander, and mold spores. This can significantly benefit individuals with allergies or asthma, providing them with a more comfortable living environment.
Prolonged Equipment Life
When HVAC systems and air ducts are cleaned regularly, it helps prevent excessive strain on the equipment. This can lead to longer-lasting components and reduced chances of breakdowns, saving money on repair and replacement costs.
Improved Indoor Air Quality
Dust, dirt, allergens, and contaminants can accumulate in HVAC systems and air ducts over time. Regular cleaning helps to remove these pollutants, promoting cleaner and healthier indoor air for occupants. Cleaner air is especially important for people with allergies or respiratory issues.
Extended Equipment Lifespan
Keeping your HVAC system and its components clean can help prolong their lifespan. Dirty systems are more prone to breakdowns and premature wear, while regular cleaning can contribute to smoother operation and fewer maintenance issues.
Why Choose Professionals for Air Duct & Dryer Vent Cleaning in Pasadena, MD?
Advanced Tools
One of the significant advantages of hiring professionals for air duct and dryer vent cleaning in Pasadena MD, is their use of advanced techniques and equipment. These specialized tools enable them to provide a more thorough and effective cleaning service:
Rotary brush snakes 
High-powered Vacuums
Compressed Air Tools
Inspection Cameras
These tools also allow them to tackle various challenges effectively, such as removing tough debris, preventing cross-contamination, and identifying potential problems early on.
Proper Assessment
Professional cleaners will thoroughly inspect your air ducts and dryer vents before starting the cleaning process. This assessment helps identify any issues or areas of concern, allowing for targeted cleaning and potential maintenance recommendations.
Reduced Risk of Contamination
DIY cleaning attempts can sometimes dislodge contaminants and pollutants, releasing them into the air and potentially worsening indoor air quality. Professionals use containment methods to prevent this, ensuring contaminants are safely disposed of.
Preventing Pest Infestations
Air ducts and dryer vents can become a breeding ground for pests and insects. Professionals can identify signs of infestation and take necessary measures to eliminate these unwanted guests.
Our Services
Air Duct Cleaning Services in Pasadena MD
Over time, air ducts become dusty and dirty as they collect pollutants, mold, dust from the air outside. Safe House Air Duct Cleaning is a professional company and on our visit, our technicians will examine your air duct system carefully. They will also explain to you everything they're about to do and once they are done, they will make sure your air duct system is cleaned thoroughly.
When your air ducts are cleaned, you and your family will be able to live in a cleaner environment. That also means that you will be healthier and you can reduce the chances of getting sick and having allergies. Air Duct Cleaning can also help you get rid of a musty smell. Moreover, your air duct system will run more efficiently without pollutants in your air duct systems.
Here at Safe House Air Duct Cleaning, we want our clients to enjoy fresh and clean air. We strongly believe that your home should be your sanctuary. The last thing that you need are contaminants that get in the way of your comfort and your family health.
Dryer Vent Cleaning Services in Pasadena MD
Not a lot of people know that but according to the NFPA, tens of thousands homes are damaged due to dryer fires.
This air inside your dryer travels through the dryer vent and out of your home. If you did not have a dryer vent, then all that hot, moisture-laden air would stay inside your house. Hot moist air leads to the growth of mold as well as rot, and makes your air conditioning system work harder (leading to high electricity bills!).
A dryer vent cleaning company like Safe House has the experience and the expertise to ensure that your dryer vent is cleaned thoroughly, no matter what condition in which it is. We used specialized cleaning tools that caters to even the most complicated dryer vent installations.
To sum up, dryer vent cleaning is the most important way to prevent dryer fires in your home. Even if you carry out regular cleaning yourself, it is always best to call in professionals like us to do a thorough job.
HVAC Unit Cleaning Services in Pasadena MD
The HVAC unit is a central air system that dwells outside.Over time, you might notice that your HVAC unit picks up dirt and dust.
With a clean HVAC unit, you will be able to notice a significant improvement in air flow in the system.
HVAC cleaning is not just about cleaning the ducts and vents in your home. A thorough job includes cleaning all the other components, including the ac coil most of all. This is because even just one dirty component will just contaminate all the other components. To make sure that your system is working properly, we'll clean the coils and every component in your HVAC system.
Safe House Air Duct Cleaning can get your HVAC unit cleaned and take care of the issues that derive from it getting dusty and dirty.
Gear up for warmer weather with our outstanding services today. Get to know our services and how important cleaning central air unit is.
We proudly service the following Zip Codes in Pasadena , MD!
21122 21123