Air Duct Cleaning & Dryer Vent Cleaning, Monrovia MD
Safe House Air Duct Cleaning is proud to service Monrovia, MD! Located West of Baltimore, MD, Monrovia has many great family attractions to indulge in! From Adventure Park USA, to The Original Playhouse Children's Museum, it is a great destination in this lush and scenic area. We also offer Air Duct Cleaning, Dryer Vent Cleaning, and HVAC cleaning in the nearby New Market, MD area!!
Lets strive to keep your home ventilation system Pure and Clean! We highly recommend maintaining your Air ducts, Dryer Vents, and HVAC systems! Having them serviced and cleaned on a consistent basis can make all the difference for your home and family!
3 Reasons for Choosing
Safe House Air Duct Cleaning for your home in Monrovia

---
Best Value
Getting your ducts cleaned shouldn't break the bank. Safe House ensures that your get the best value while getting the most effective cleaning for your air ducts and vents.

---
10+ Years Experience
Safe House Air Duct Cleaning has been doing vent , duct and hvac cleaning for over 10 years. You can trust us to know what we are doing when it comes to cleaning those ducts!

---
Thorough & Efficient
We make sure that the cleaning in your home is complete, starting with an inspection always to ensure we do exactly what your home needs!
Best Air Duct Cleaning Services in Monrovia, MD
Safe House Air Duct Cleaning is invested in your health and safety first. We believe in creating a positively educational experience, so you don't have to worry about who to call when it comes to your Air Ducts, Dryer Vents and HVAC units! We strictly follow NADCA (National Air Duct Cleaners Association) guidelines and have become one of the industry leaders in Air Duct, Dryer Vent, and HVAC Maintenance. We provide quality, and reliable Air Duct cleaning service to the lovely residents and businesses of Monrovia, MD! Baltimore has very rich history, and we are proud to service the lovely communities within. We have a stellar team covering the area that pays great attention to detail when handling all of your air duct maintenance needs! We also very conveniently provide service to nearby Mt. Airy  Frederick and Damascus!
Air Duct Cleaning Services in Monrovia, MD
Air ducts are the lungs of your home. You cannot put a price on clean water, it is a human necessity... The same can be said for clean air. Safe House believes in restoring the integrity of your homes internal environment, which most homeowners tend to neglect over time. Our Air Duct Cleaning Services
are handled by decades long professionals in their field. They are keen to identify grievous hazard conditions such as
Mold or Mildew
presence. Allergies can cause Asthma and can be triggered by many of the below mentioned conditions. Air ducts circulate the air in your home, therefore making mold issues far more damaging and omnipresent.
Allergies, lung ailments, and sickness can slow you down, your home should be a sanctuary for your health and wellbeing. Common Air duct issues and/or causes for build-up can include:
-Dust -Pet Dander -Mold -Mildew -Hair -Clogged air filters -Cigarette Smoke
We tackle all of these issues for you, using professional grade equipment to scale from homes to commercial spaces. We clean the supply/return vents, ductwork, as well as all indoor equipment and fans. Our high-end removal cleaning methods utilize high velocity and negative pressure vacuums which draw all dirt and debris out, while the interior of the duct is cleaned with high pressure air lines, specialized nozzles, tools, whip systems and brushes. All technicians are trained to follow national standard procedures.
Dryer Vent Cleaning Services in Monrovia, MD
Servicing all of your daily convenience hardware appliances are critical over the long term. If you want your appliances to last the test of time, it is better to upkeep maintenance, than to wait for a disaster and pay for damages caused, or an entirely new appliance or vent system. We specialize in Dryer Vent Cleaning services in order to prevent disasters. Dryer Vent fires happen more frequently than you might expect. Lint accumulation can lead to breaks in airflow, clogs, and further complications. Cleaning the system yourself may be possible if it is small and within arms reach, but our professionals are equipped to handle the most complex and winding vents with snake tools which pull, and sanitize the vents lengths from the inside in an incredibly efficient and timely manner.
HVAC Cleaning Services in Monrovia, MD
HVAC systems, are arguably, the greatest invention of the modern area. Tasked with heating and cooling your home to that sweet spot temperature for comfort in the home, are highly under-serviced. We tend to "set it and forget it", but it can be a big mistake to do so! The last thing you want is for your HVAC system to fail in a heatwave or winter storm especially.. It can be especially dangerous if a failure occurs with children in the house, or pets that are sensitive to temperature changes. Excessive build up, clogs, fractures, etc are all preventable issues. Safe House Air duct cleaning specializes in HVAC Unit cleaning and maintenance as we will. From the Furnace, Coil, Blower and any part of the unit, we will find the most efficient solutions to save you time, electricity, and money in the long run, so you should never have to replace an entire system. There are many parts and functions to the HVAC system which traverse through your house, and having our experts handle it with care can grant you peace of mind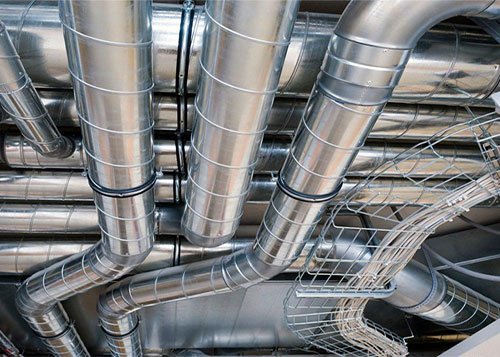 Commercial
We also provide our air duct services for commercial properties such us schools, churches, hotels and other commercial buildings. We'll make sure that you'll be breathing clean and fresh air again in your workspace.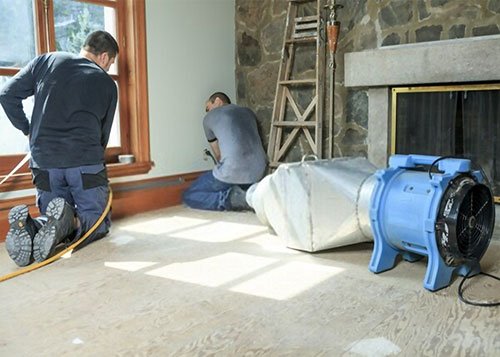 Residential
Here at Safe House Air Duct Cleaning, we want everyone to enjoy fresh and clean air. We believe that your home should be your sanctuary and abode. The last thing that you need are contaminants that get in the way of your comfort.
Get In Touch To Receive Our Best Promotions For Air Duct Cleaning Services In Monrovia, MD!
---
We proudly service the following Zip Codes in Monrovia, MD:
21770