Air Duct & Dryer Vent Cleaning in Frederick MD
Safe House offers a variety of services including Air Duct Cleaning. We offer unlimited Return & Supply, and we use a powerful HEPA Vacuum that ensures your ducts are spotless!
When using our services you are guaranteed great customer service! We also have the best local and certified technicians, that will explain our services from top to bottom.
Frederick is no stranger to seasonal transitions and the implications it holds for indoor air quality. For Frederick residents, the integrity of their HVAC systems isn't just about comfort—it's about health, safety, and cost-efficiency. Dive deep into the compelling advantages of maintaining pristine HVAC systems, air ducts, and dryer vents in this bustling locale. With staggering statistics on respiratory ailments and utility bills, uncover why Frederick's smartest homeowners are turning to professional cleaning as the beacon of relief and sustainability.
So, just like how you take care of your lungs by preventing smoking and drinking (we are assuming), your air ducts and HVAC also need proper care. So freshen up your ducts with Safe House's professional and high-quality dryer vents, HVAC, and air duct cleaning services in Frederick, MD. But how do you know if your indoor air quality has an issue? Here are a few simple questions to help you determine that: -
Do you have pets?
Does anyone in your house experience headaches, burning sensations in the house, throat, or eyes while they are inside the house?
Does anyone in your house suffer from allergies, asthma, or any other respiratory troubles?
Is there an air-circulating system in place that utilizes a standard fiberglass filter?
Did you notice dust and dirt inside the filter housing the last time you changed your furnace filter?
If you answered yes to most of the questions above, it is time to schedule an appointment with us!
Benefits of HVAC, Air Duct, and Dryer Vent Cleaning in Frederick, MD
As the concept of duct cleaning gains traction, more and more people are availing duct cleaning services to enjoy the numerous benefits it offers. Explore the key advantages of air duct cleaning in Frederick, MD, below.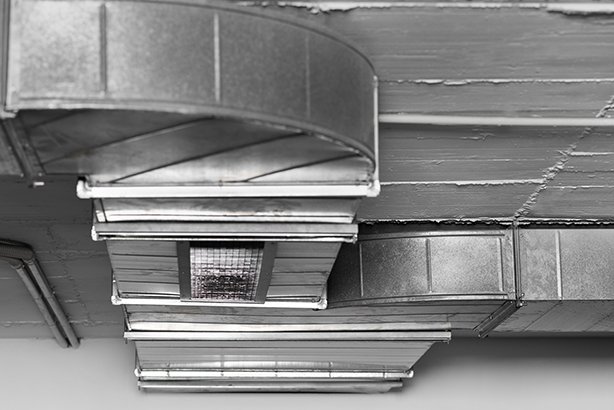 Reduced Allergens for a Healthier Air Quality
According to an estimate, around 25 million Americans suffer from asthma, and more than 50 million people in America are allergy-prone. With consistent professional air duct cleaning in Frederick, MD, you will be able to rescue the amount of dust, debris, dander, and general allergens present in your HVAC system. By minimizing these elements, individuals with asthma and allergies can breathe more comfortably in their homes.
Cheaper Utility Bills and Efficiently Working Air Ducts and HVAC systems
Heating and cooling expenses for commercial spaces can be quite substantial, often exceeding thousands of dollars in utility bills. However, with one smart and cost-effective solution, you can reduce these expenses - HVAC and air duct cleaning in Frederick, MD. By opting for regular cleaning, the build-up of grime in your system is significantly reduced. Cleaning removes copious amounts of dirt, dust, and pollen, allowing the system to push airflow without resistance. As a result, your air conditioner and furnace units won't have to work as hard to maintain comfortable temperatures, leading to potential cost savings.
Enhanced Safety and Minimized Fire Risks
The U.S. Fire Administration highlights the alarming statistics, with over 2,900 home clothes dryer fires reported annually. Clogged vents force dryers to work harder and longer, leading to increased wear and tear on your clothing. With clean vents, your dryer operates efficiently, ensuring your garments last longer.
Why Choose Professionals for Air Duct & Dryer Vent Cleaning in Frederick, MD?
Specialized in Their Work
Professional technicians specializing in air duct and dryer vent cleaning in Frederick, MD, undergo training and have vast experience in various types of ductwork and ventilation system cleaning. They understand the nuances of different HVAC configurations, allowing them to effectively identify problem areas and clean them thoroughly.
Long-Term Cost Savings
Regular inspection and air cleaning can prevent potential issues and damage that may arise from neglecting maintenance. By investing in professional cleaning, you can extend the lifespan of your HVAC system and dryer, reducing the likelihood of costly repairs or premature replacements.
Proper Equipment
Professional cleaners are equipped with specialized tools and high-powered vacuums that are designed specifically for air duct and dryer vent cleaning. These tools allow access to hard-to-reach areas, effectively remove stubborn dirt, dust, and debris, and ensure a comprehensive cleaning. Attempting to clean them without the right equipment can lead to incomplete cleaning and potential damage.
Compliance with Industry Standards
Reputable professional cleaning companies prioritize compliance with industry standards, ensuring that air duct and dryer vent cleaning in Frederick is safe, effective, and adheres to best practices. Experts strictly follow the guidelines set forth by the National Air Duct Cleaners Association (NADCA), the foremost authority in air duct cleaning standards. By choosing professionals in Frederick MD, like Safe House Air Duct Cleaning, who strictly adhere to these guidelines, you can be confident that the work will be conducted safely and efficiently, guaranteeing top-notch service and optimal results.
Reasons for Choosing
Safe House Air Duct Cleaning

---
Certified and Insured
Safety is our #1 priority! All of our techs are insured and have years of experience to ensure flawless service!

---
Neighborly Service
We are just a few doors down! With our local technicians we are able to offer quick service!

---
Unbeatable Customer Service
Customer Service is so important! Our representatives will make sure that your Air Duct Cleaning Service experience is as stress free as possible!
About Safe House in Frederick, MD.
Safe House Air Duct Cleaning is proud to offer our services in the special town of Frederick ! Being in such a charming community makes it so easy for us to give the best service possible! We have great services that will benefit your family and work place. We also service surrounding cities like Monrovia,  Ijamsville,  Rockville! About Our Services:
HVAC Cleaning Services in Frederick, MD.
Keeping you HVAC Unit well maintained will not only save you money on energy, but will extend the life span of your unit and will save you future costs. Your HVAC system throughout your home help to keep it at a pleasant temperature, regardless if it's the Winter or Summer. However, If your system is not properly maintained, dust and dirt can collect and expel contaminants into the air of your indoor environment. When you choose Safe House, you are ensuring that the air in your home or workplace will be clean and contaminate-free.
Air Duct Cleaning Services
We use only the best methods to clean out the air ducts in your home to provide contaminate-free ventilation to carry air in and out of your HVAC systems. In addition to making the air in your home cleaner, benefits of air duct cleaning include: • Reducing your energy bills • Improving air flow and climate balance • Removing odors • Reducing allergy and asthma symptoms
Dryer Vent Cleaning Services
There are various kinds of dryer vents and they all need to be cleaned from time to time. The main idea is to get everything that is not needed out of the dryer vent so that it can function to its full capacity. While many people know the importance of cleaning out your dryer lint trap between every laundry cycle, not everyone know how vital it is to have your dryer vent professionally cleaned. Our Dryer Vent cleaning specialists make sure that you know why it is important to clean out your Dryer Vent. - It avoids dryer fires - It will lower your electricity bills - Will increase the life span of your machine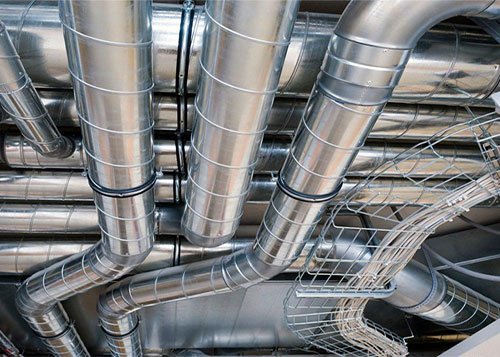 Commercial Buildings
Here at Safe House, we offer Air Duct Cleaning Services in Commercial buildings and properties!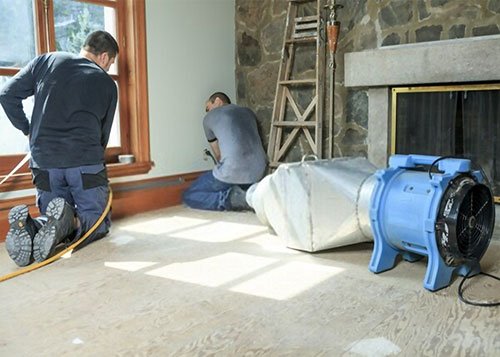 Home
Our Air Duct Cleaning Services can be done in your home as well! Our techs will let you know when they are on the way!
Call Us Today To Receive Information For Air Duct Cleaning Services In Frederick, MD!
---
We proudly service the following Zip Codes in Frederick, MD!
21701 21702 21709 21703 21704 21705