Air Duct Cleaning & Dryer Vent Cleaning in Edgewood, MD
Edgewood, located in Harford County is an appealing city filled with some beautiful parks. The Flying Point Park hosts a gorgeous waterfront and volleyball court. Edgewater Village Park is a prime location for softball games and the Edgewood Recreation Center is perfect for basketball leagues. Edgewater's parks promote exercise and family bonding time. We want to make sure you and your family stay healthy and safe. Our air duct cleaning, dryer vent cleaning, and HVAC cleaning services will enhance your health and provide safety. We know that it's easy to forget to clean what we cannot see. Our expert technicians know exactly what to look for when assessing for mold or mildew, conducting a full walk-through inspection at the onset of every air duct cleaning. Call us today to get an appointment arranged! We also service Neighboring cities of Abingdon, Aberdeen, Rossville, and Middle River.
Do you have reason to suspect mold or mildew in your HVAC unit? Do you notice any peculiar odors surfacing in your home? Do you suffer from asthma? Our technicians are fully trained to be able to provide a thorough cleaning with full sanitization to kill any bacteria within your HVAC unit. The cleaning of your HVAC unit will ensure healthy and clean air to be circulating in your home.
3 Reasons for Choosing
Safe House Air Duct Cleaning in Edgewood, MD

---
Reliable Service
Our team wants to make sure you experience is as seamless as possible. Our customer service will make it quick and easy to book an appointment and our techs will even notify you when they are on the way!

---
Fast Service
Whether it is our quick and easy customer service or our techs response time, our team will make it easy to book and get serviced!

---
You Want More Time Between Cleaning Your Home
Have you noticed that, the very day after you dust your home, the dust returns? Since air ducts just re-circulate the air within, this could mean that they are full of dust. Getting your air ducts cleaned will mean cleaner air circulating in your home and consequently, less time between dustings.
Our Air Duct Cleaning Services in Edgewood, MD
Do you want to ensure healthy and fresh air for your family members and business employees? When was the last time your air ducts were serviced? The National Air Duct Cleaners Association (NADCA) recommends that all air ducts be serviced because all air duct systems become filled with dirt over time! Do you suffer from asthma? Do you have any pets? Did you recently conduct construction? We specifically recommend the service for those suffering from allergies, asthma or other respiratory issues for these conditions are especially sensitive to allergens that could be living in your ducts. In addition to dirt and dust, other airborne contaminants in your system can serve as a breeding ground for mold, bacteria, fungus, mildew and other pathogens. These combined contaminants can cause irritation for those who suffer from allergies, asthma or other respiratory issues and will be especially sensitive to air quality. Any contaminants that accumulate in your ducts should be removed before they make it into your home. Luckily, maintaining a system free of pathogens is easy with frequent air duct cleaning. We at Safe House would be delighted to be at your service on a regular basis for both your home and your office. Call us today to schedule to ensure your house is providing you with the healthiest air possible! About Our Services:
Edgewood, MD Air Duct Cleaning Services
Safe House Air Duct cleaning serves commercial properties in addition to residential homes. This is important because you wouldn't want your employee's health to be compromised in any way by dirty air ducts. This is why we recommend you get our service today! We can help you keep your ducts healthy. We take care of dust mites, smoke residue, ash dander, dirt, and mold. The United States Environmental Protection Agency (EPA) recommends that air ducts be cleaned with a well-controlled brush together with a contact vacuum cleaning removing dust and unwanted particles. At Safe House Air Duct Cleaning, we abide by this, using a rotary brush and vacuum cleaning.
Edgewood, MD Dryer Vent Cleaning Services
Safe House Air Duct Cleaning has over a decade of dryer vent cleaning experience in Edgewood, MD. Unfortunately, excessive lint accumulated in your dryer vent can ignite a fire. Our professionals supply a full comprehensive dryer vent cleaning preventing such an occurrence. Many ignore the signs of a clogged dryer vent or are unaware of what a clogged dryer looks like, let us come out today to provide a complete inspection and cleaning.
Edgewood, MD HVAC Unit Cleaning Services
There are several benefits to having your HVAC unit serviced. This is particularly recommended if you have energy bill concerns. Your HVAC unit may be working harder due to the build-up of dust, dirt, and debris increasing your monthly bills. In addition, if you are a commercial property manager-this is a service you do not want to miss. HVAC units are particularly larger in commercial buildings. Without servicing their is possibly diminished functioning. Talk to our technicians about U.V lights installation options to keep mold growth away. We want your HVAC unit to last a while. Safe House Air Duct Cleaning wants to set you up for success!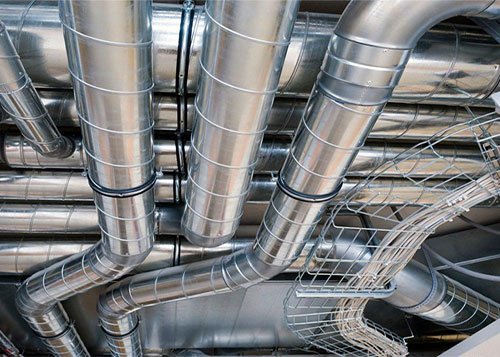 Commercial
We also provide our air duct services for commercial properties. We'll make sure that you'll be breathing clean and fresh air again in your workspace.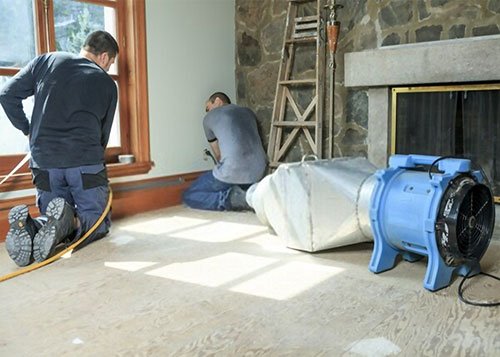 Residential
Here at Safe House Air Duct Cleaning, we want to ensure that you and your family are able to enjoy fresh and clean air. The last thing that you need are contaminants that get in the way of your comfort and health.
Get In Touch To Receive Our Best Promotions For Air Duct Cleaning Services In Edgewood, MD !
---
Edgewood, MD
21009, 21010, 21040, 21085