Air Duct Cleaning & Dryer Vent Cleaning in Finksburg, MD
Finksburg, located in Carroll County, Maryland holds exciting parks and a vibrant community. The Roaring Run Community Park holds a couple of baseball diamonds where family and friends can enjoy baseball games. Sandymount Park features walking trails, grass fields, and tennis and basketball courts. Safe House Air Duct Cleaning is your local company in Finksburg for whole-house duct cleaning. The services we offer include air duct cleaning, dryer vent cleaning, and HVAC unit cleaning. All of our services are performed by well-trained professionals who are backed with over a decade of experience. We at Safe House Air Duct Cleaning can guarantee you an appointment right away! Call us today!
Do you have reason to suspect mold or mildew in your HVAC unit? Do you notice any peculiar odors surfacing in your home? Do you suffer from asthma? Our technicians are fully trained to be able to provide a thorough cleaning with full sanitization to kill any bacteria within your HVAC unit. The cleaning of your HVAC unit will ensure healthy and clean air to be circulating in your home.
3 Reasons for Choosing
Safe House Air Duct Cleaning in Finksburg, MD

---
Reliable Service
Our team wants to make sure you experience is as seamless as possible. Our customer service will make it quick and easy to book an appointment and our techs will even notify you when they are on the way!

---
There Is Mold Visibly Growing Within Your Air Ducts
This is an obvious one. Certain varieties of mold can be dangerous to breathe, and if there is mold in your uncleaned air ducts, then you are probably breathing in mold spores on a daily basis. Get your air ducts cleaned to protect your throat, lungs, and immune system!

---
You Wouldn't Mind Saving a Little Money
Cleaning air ducts has been shown to save money in extreme cases of dirtiness. If you have a large build-up of dust or pet hair that is inhibiting the airflow of your HVAC system, causing the fans to work harder, you could cut costs by getting your air ducts cleaned.
Our Air Duct Cleaning Services in Finksburg, MD
Do you want to ensure healthy and fresh air for your family members and business employees? When was the last time your air ducts were serviced? The National Air Duct Cleaners Association (NADCA) recommends that all air ducts be serviced because all air duct systems become filled with dirt over time! Do you suffer from asthma? Do you have any pets? Did you recently conduct construction? We specifically recommend the service for those suffering from allergies, asthma or other respiratory issues for these conditions are especially sensitive to allergens that could be living in your ducts. In addition to dirt and dust, other airborne contaminants in your system can serve as a breeding ground for mold, bacteria, fungus, mildew and other pathogens. These combined contaminants can cause irritation for those who suffer from allergies, asthma or other respiratory issues and will be especially sensitive to air quality. Any contaminants that accumulate in your ducts should be removed before they make it into your home. Luckily, maintaining a system free of pathogens is easy with frequent air duct cleaning. We at Safe House would be delighted to be at your service on a regular basis for both your home and your office. Call us today to schedule to ensure your house is providing you with the healthiest air possible! About Our Services:
Finksburg, MD Air Duct Cleaning Services
Why have your air ducts serviced? The reason as explained by the National Air Duct Cleaners Association's (NADCA) website is that all air ducts eventually get dirty! The expert technicians at Safe House Air Duct Cleaning, servicing residential and commercial properties use the best, most up-to-date equipment to remove all of the dirt, dust, debris, and all other unwanted particles out of your air duct system. Safe House Air Duct Cleaning is happy to offer special promotions, flat-rate pricing, and air duct cleaning packages to our customers in Finksburg. Don't hesitate to inquire about all of our deals and specials! Call us today!
Finksburg, MD Dryer Vent Cleaning Services
Not everyone knows this, but dryer vents that are not regularly cleaned can cause house fires. Trust us to ensure your safety in Finksburg. We, at Safe House Air Duct Cleaning, begin with an initial dryer vent inspection to check for any disconnected tubing, moisture, excessive lint, mold, debris, and anything out of the ordinary. Then we proceed to the cleaning, going from the back of the dryer until the outside exhaust, using a rotary brush and a HEPA filtered negative air pressure vacuum. In addition to preventing a fire, your clothing will also dry faster! This service is recommended to obtain annually. As your local company in Finksburg, we would be happy to be the company you choose to annually ensure your safety from our dryer vent cleaning! Call us today to get on our schedule! Making appointments at Safe House is fast and simple, our customer service is kind and efficient, offering same-day and next-day appointments!
Finksburg, MD. HVAC Unit Cleaning Services
You wouldn't want to compromise the health of your family and employees. We apply sanitization, mold remediation, and offer installation of U.V lights. The above mentioned services enhance the health and quality of the air ventilating your home or office. The HVAC unit is a vital component of your home. Often, the coils can develop a build-up of a layer of dust and debris which can hamper the functioning of the HVAC. Let us keep your HVAC unit clean so your home and office can forgo the need to purchase an expensive new HVAC unit!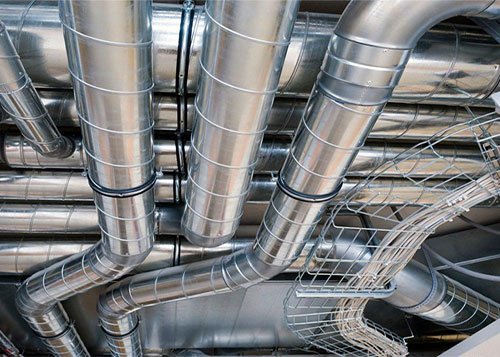 Commercial
We also provide our air duct services for commercial properties. We'll make sure that you'll be breathing clean and fresh air again in your workspace.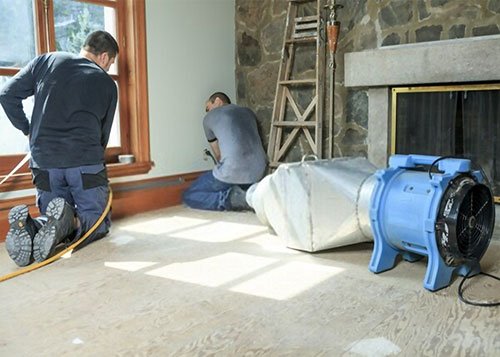 Residential
Here at Safe House Air Duct Cleaning, we want to ensure that you and your family are able to enjoy fresh and clean air. The last thing that you need are contaminants that get in the way of your comfort and health.
Get In Touch To Receive Our Best Promotions For Air Duct Cleaning Services In Finksburg, MD !
---